We design and playtest original Netrunner cards for the community to enjoy. Learn more about our sets below.
If you live in certain regions (currently the United States and Australia, with more countries to be added soon), you can find some of our products in our online shop. This is part of a pilot program we began in December 2022.
For other sets and players in other locations, our Netrunner cards are available as pay-what-you-want PDFs for print-and-play, or you can purchase them from our print-on-demand partners. If you live in certain regions, you can also order from Authorized Resellers who bulk-order product from MakePlayingCards in order to provide cheaper shipping to players in their region. To learn more about these options, check out our Purchase Guide.
Different formats of play include different sets in their cardpools. Visit our Supported Formats page to learn what sets are legal in Null Signal formats.
Getting Started
New to Netrunner? Looking to anchor your collection with modern, reliable cards? Start here.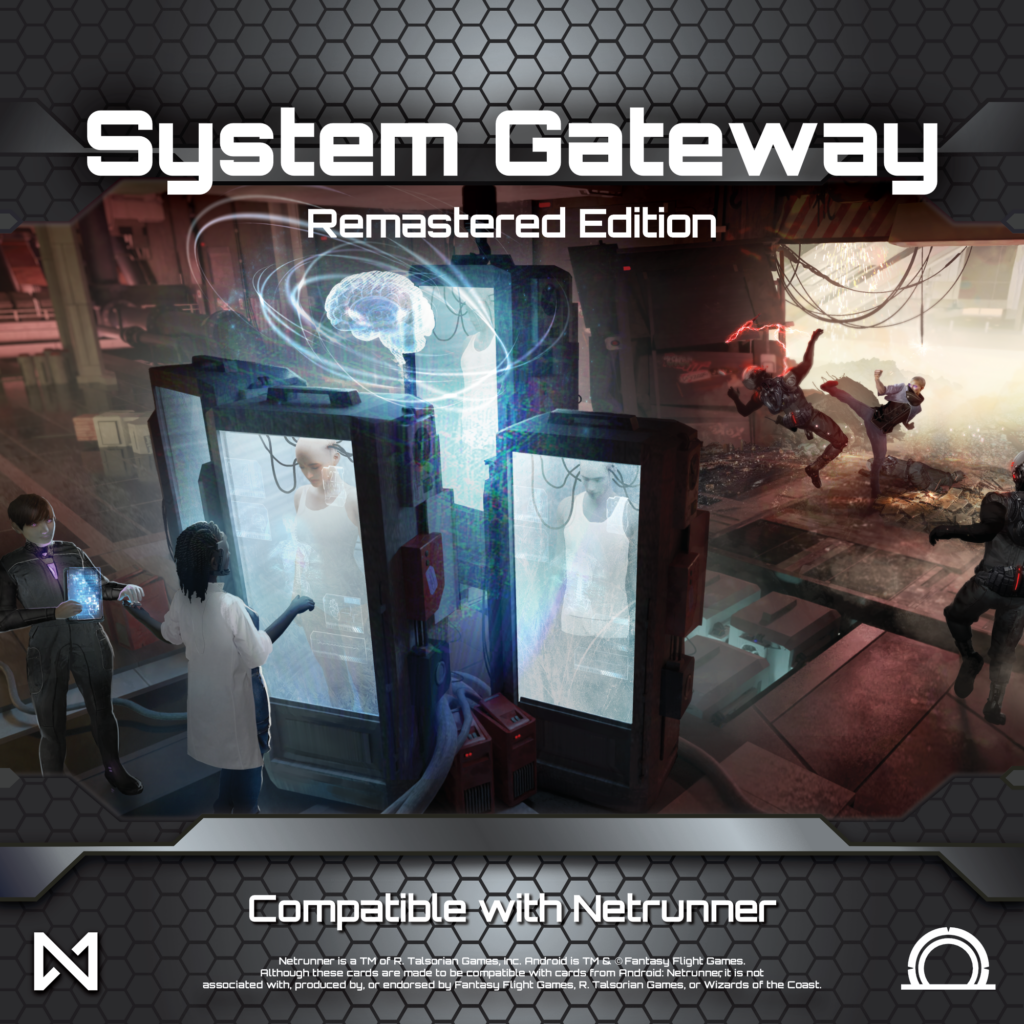 System Gateway – Remastered Edition is the best way to jack in and start learning the game. Featuring a streamlined duel deck setup and full playsets of simple, yet powerful cards, it's the new cornerstone of your collection.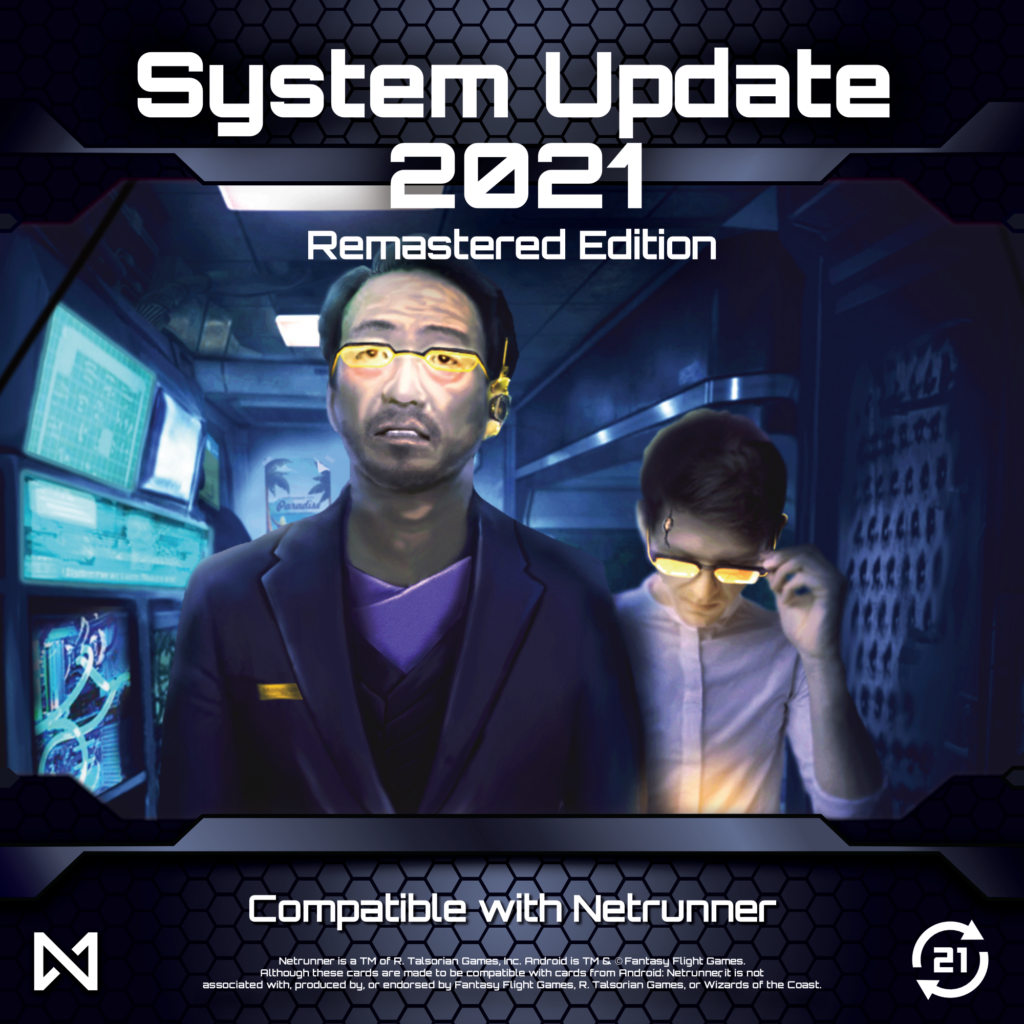 System Update 2021 – Remastered Edition is a selection of classic Netrunner cards, reprinted in Null Signal style with all-new illustrations. It's a great way to expand your collection after buying System Gateway!
Expansion Packs
Once you're familiar with the game, these sets will allow you to explore new gameplay directions. We aim to release at least one expansion per year.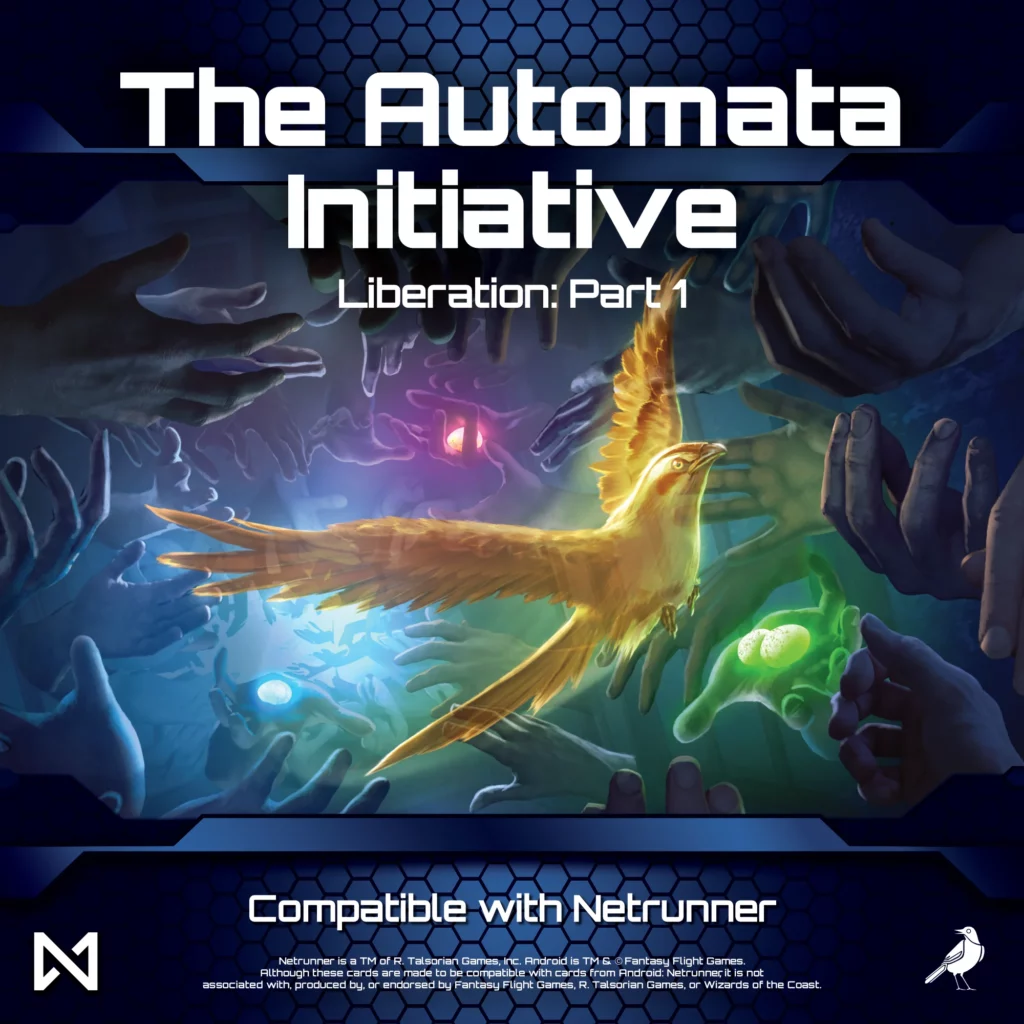 The Automata Initiative is the first set in the Liberation Cycle. Set in Brazil, Corp machinations are trying to force a new law which would remove rights of personhood from bioroids, as Runners struggle to protect the oppressed.
This set includes 65 new cards, and introduces a new evergreen mechanic called Threat to the game.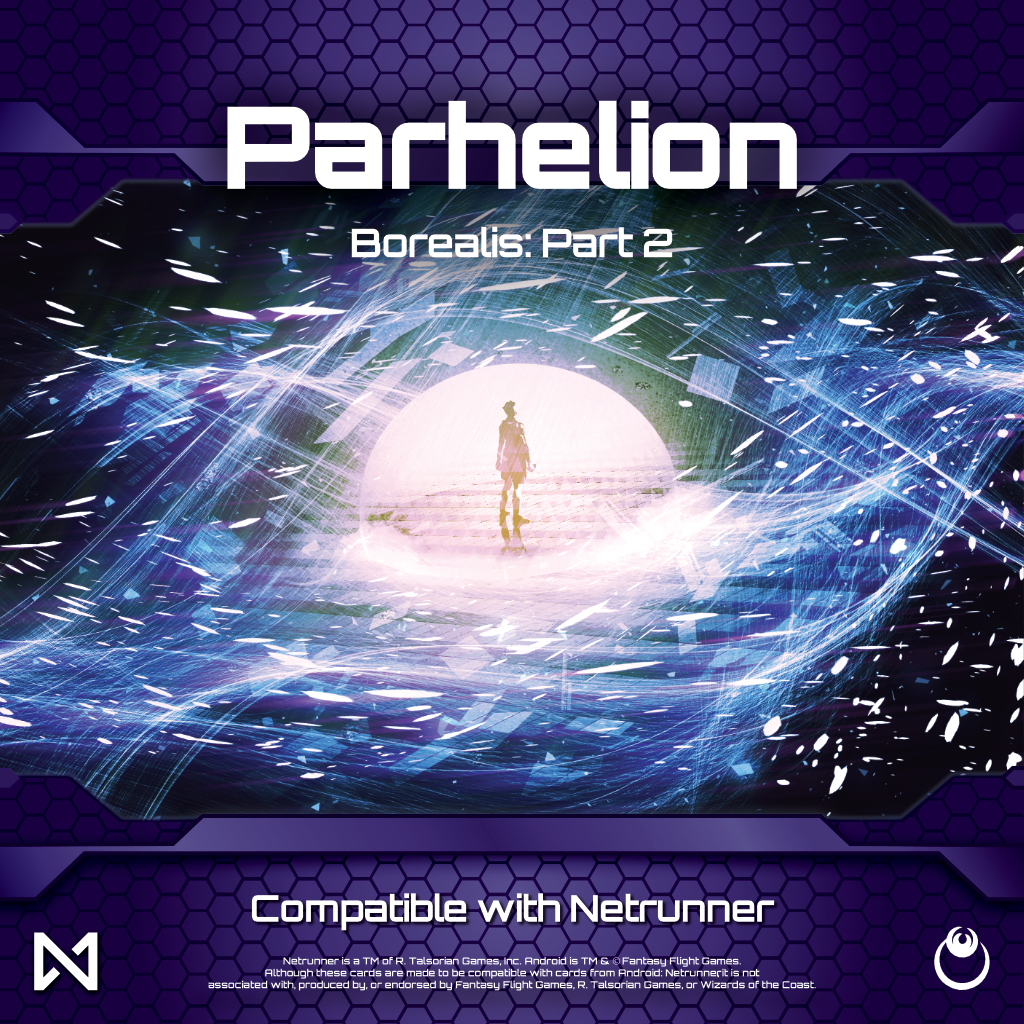 Parhelion
Parhelion is the second set of the Borealis Cycle, which began with Midnight Sun. The hackers, thieves, and eco-terrorists of the Arctic have wounded the corporations; in return, the corporations lash out, hunting down the perpetrators.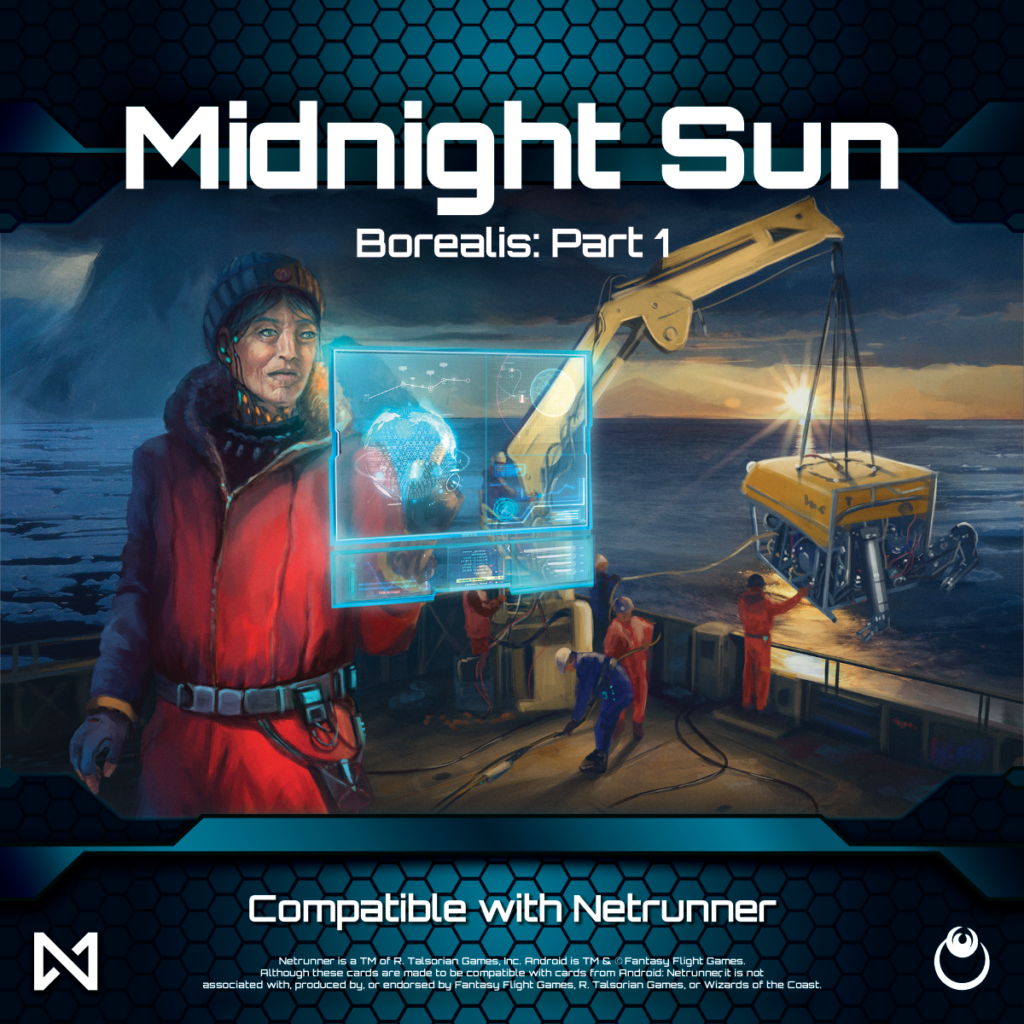 Midnight Sun
In the thawing Arctic Circle, the corps reach new levels of ruthlessness in their pursuit for profit, and runners turn to new tricks to fight them.
Midnight Sun is a 65-card expansion and the first half of the Borealis Cycle. It introduces three brand-new Runner mechanics—sabotage, mark, and charge—and gives Corps more powerful tools for pushing toward victory.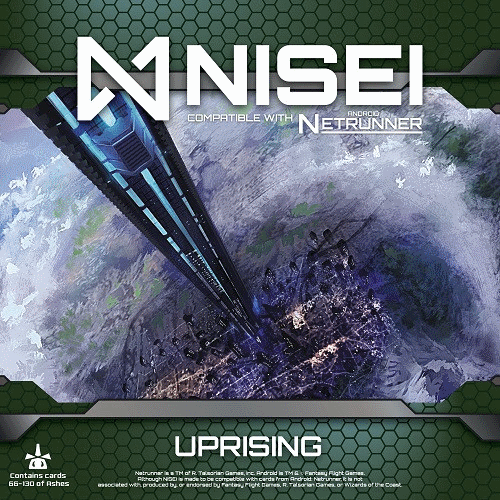 Uprising
In the wake of the attack on the Beanstalk, the world recoups and reorganizes. Things are looking up.
Uprising is a 65-card expansion and the second half of the Ashes Cycle. While expanding on the designs of Downfall, it also introduces new ideas like lockdowns—powerful Corp operations that dissuade the Runner for an entire turn.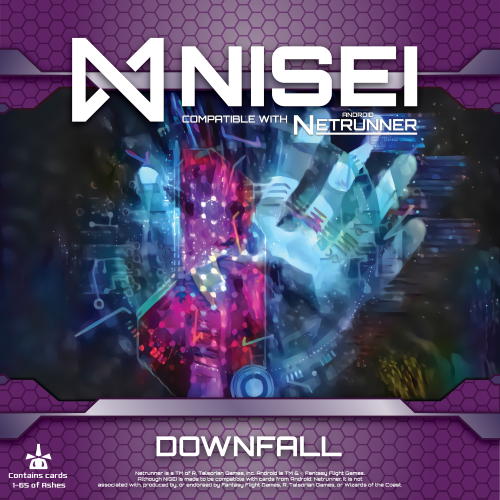 Downfall
The Beanstalk has been attacked. The world will never be the same.
Downfall is a 65-card expansion, the first half of the Ashes Cycle, and the first Null Signal original Netrunner set. It features all-new art and graphic design and contains card designs that are equal parts fresh and familiar.
Additional Sets and Expansions
These are smaller supplementary packs of cards, produced outside of our typical release pipeline.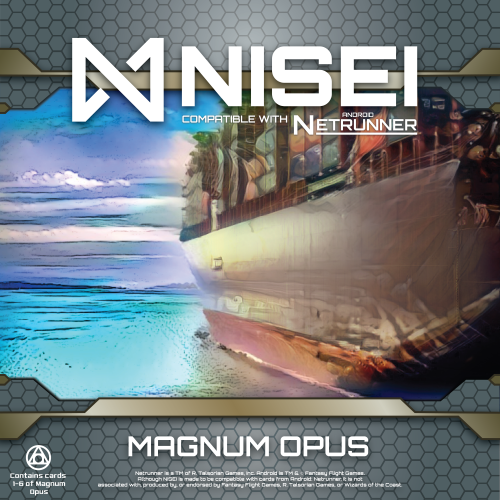 Magnum Opus Reprint
Reprints of the limited-run Championship cards given out at the Magnum Opus event in 2018, featuring updated art and wording.
Historical Products
These products are no longer available, but are archived here for posterity.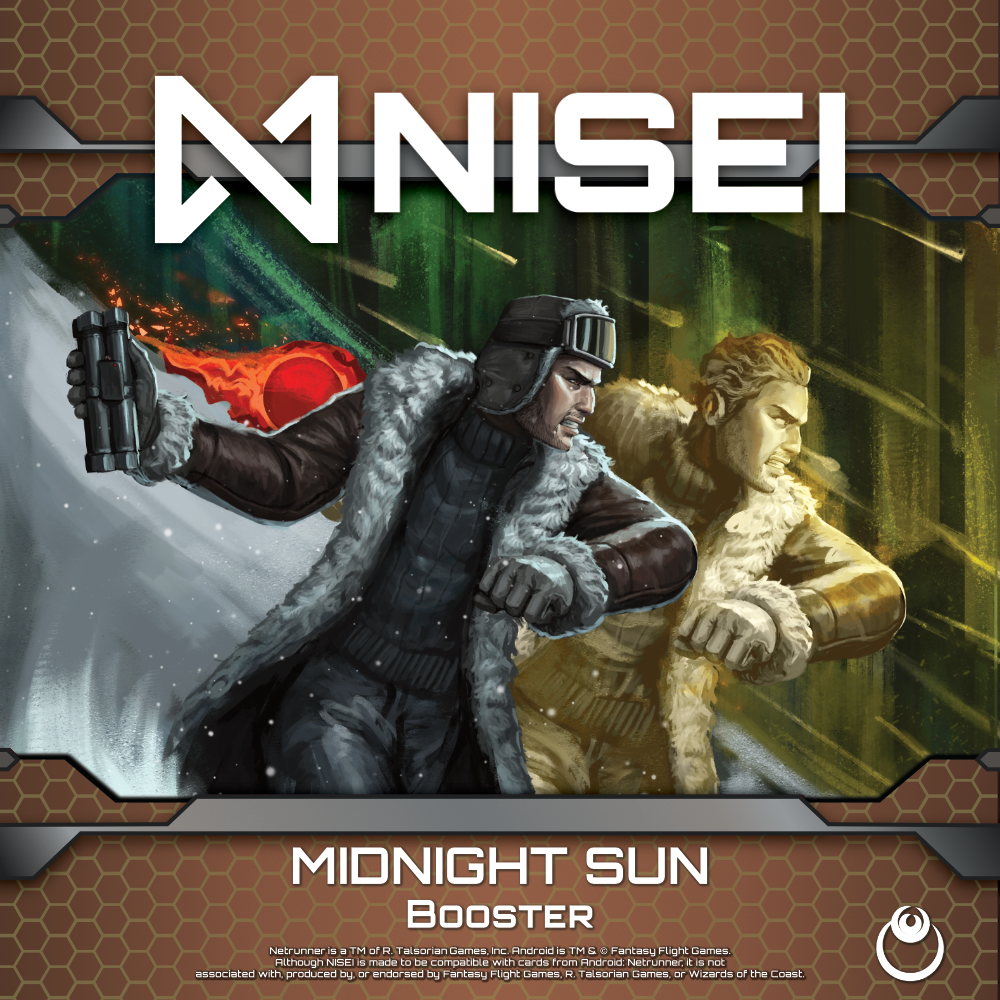 Midnight Sun Booster Pack
The Midnight Sun Booster Pack was a small interstitial release featuring seven cards, one from each faction, chosen from Null Signal's upcoming release Midnight Sun. These seven cards were chosen to add variety into the Standard and Startup formats, as well as serve as a teaser of mechanical and creative themes to come in the full set. Each card in the Midnight Sun Booster Pack was printed in a deluxe full-art frame to show off the illustration.

System Core 2019
Null Signal Games' first "starter set" for Netrunner. System Core 2019 was a virtual-only product; a list of cards that players could assemble from their existing collections to create a new "core set".
Upcoming
Curious about what's coming next? As our Netrunner projects proceed through our production pipeline, we'll start by listing them on our Upcoming page. When enough information is public and release gets closer, we'll give a product its own page.
Product Exchange Program
If you purchased our sets with the outdated card backs, you may be eligible to exchange them for the remastered versions of our older sets once they are released. Please visit this page for details on how to take advantage of this.
Product Support
Please visit our Product Support Page if you have any issues or questions not covered by the above links.