2023 has been eventful already. We kicked off by exploring Parhelion with the 2023 Circuit Breaker Invitational and crowning our first ever Circuit Breaker champion. We announced the location of the World Championship. We released the 2023 H1 Circuit Opener Kit. There are plenty of things yet to come this season, but we're happy to be on schedule for a basic building block of the local scenes: Game Night Kits. We're here to announce the 2023 Q1 Game Night Kit!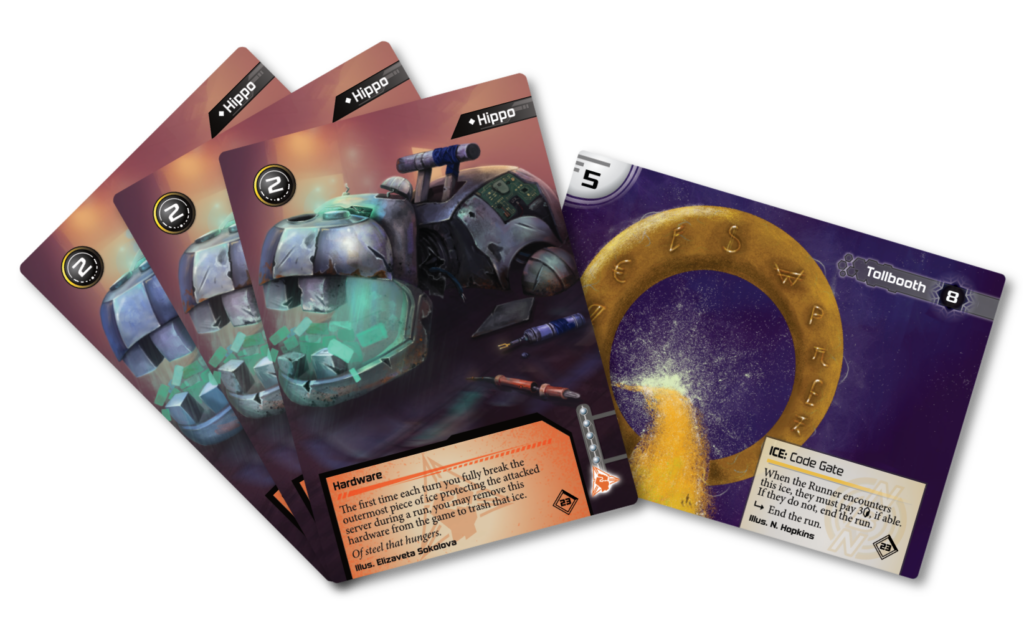 The 2023 Q1 Game Night Kit will be a print-on-demand kit containing:
Tollbooth gets a full-art treatment that shows more of the detail in this stunning piece. See what you can find when you rez or have one rezzed against you! We have also included 9 copies of the updated Mestnichestvo in standard frames to make it easier to replace original printings.
Hippo is a bit of a new take this time. When discussing the theme of the card, we thought it would be neat to represent the usage mechanic (removing the card from the game) by having it show degradation over time. Reinstalling another copy is like repairing the device for just one more use. We hope you like this thematic and playful idea!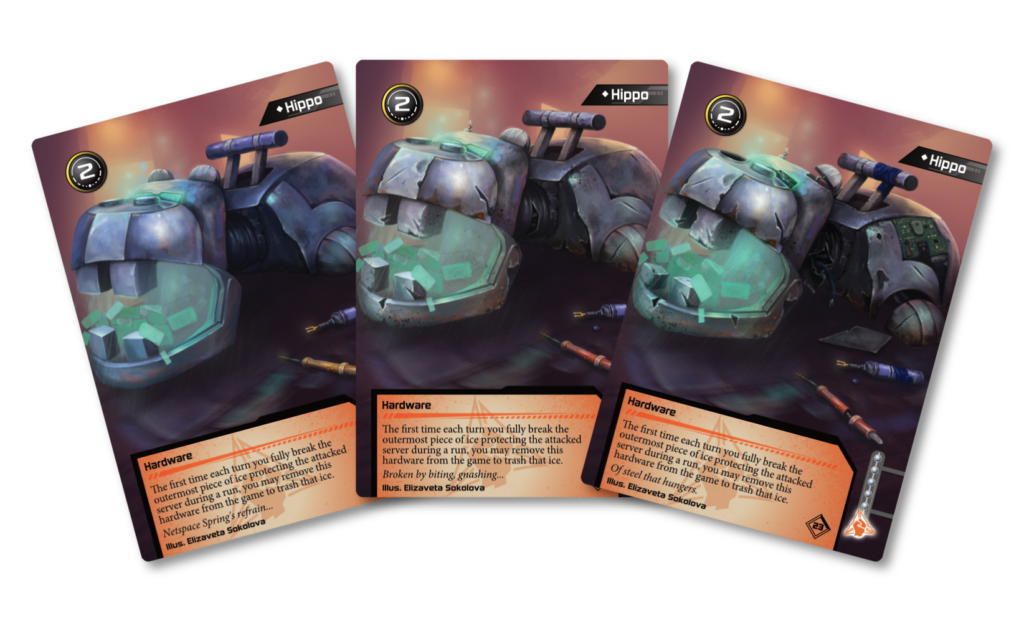 You can buy a copy of the 2023 Q1 Game Night Kit on MakePlayingCards for $17 USD and DriveThruCards for $15 USD! Please check our Competitive Season Status page for purchase links to this and other available prize kits as well as planned releases for the rest of 2023! Whether you are a player or tournament organizer, you should also check out AlwaysBeRunning.net to find and advertise events.
Safety First, friends, and Always Be Running.