NISEI Art, Design, and Development Team Member Zoe Cohen:
System Gateway and System Update 2021 are coming soon. Starting with this article, we'll be sharing some of the work we have been doing on System Update 2021 before the spoiler season formally starts. I've got two card illustrations to share today, both Weyland cards from System Update 2021. Neither will be shocking reprints, so I'll be talking about them as a member of the art team, not a developer.
Here's how I envision the faction I love to hate.
Ice Wall
While I've expanded to use a lot of other techniques for this set in general, the two illustrations featured today were made using the same Deep Dream tools we've discussed before. For Ice Wall, I started off with a photograph of Glaciar Perito Moreno in El Calafate, Argentina by Agustín Lautaro as my base image.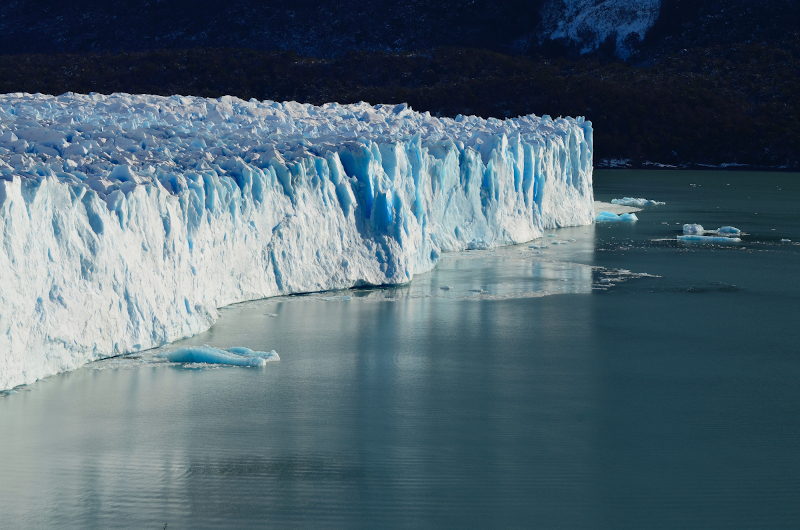 For a chunky, geometric outline, I used a photo of neon on brick by Megan Forbes as a style image, then ran that through again with a photo of a stained glass window by Adrien Olichon, then combined those with one I ran through a couple of abstract images of light patterns, and got this initial draft.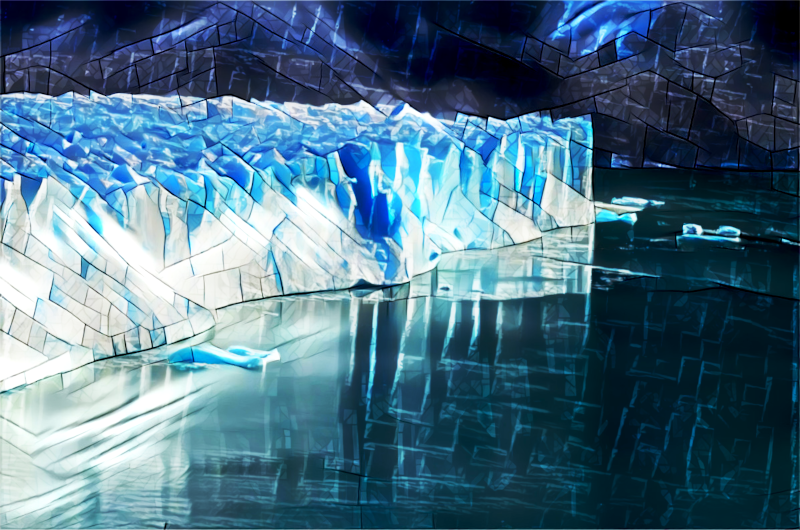 From here, I created additional layers with style images of more stained glass and computer code. I wanted the appearance of code in the reflections below the water, suggesting the netspace workings of this piece of ice "under the surface".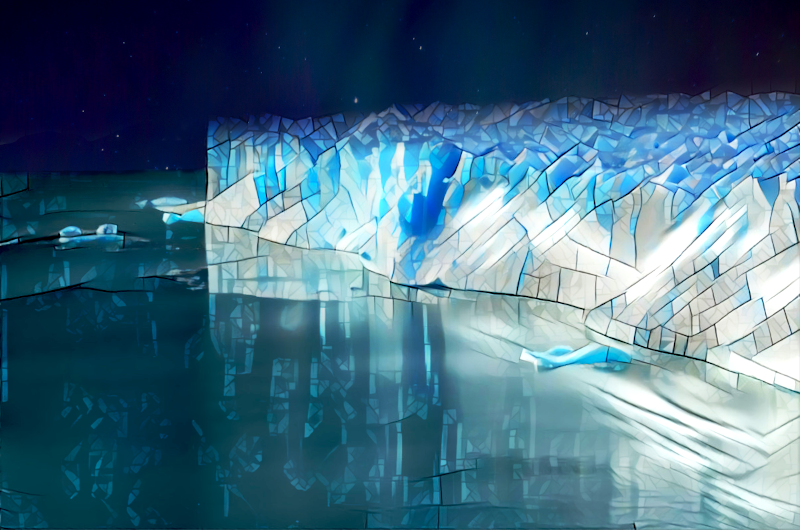 Finally, I painted in several different layers of light to create an aurora borealis-type effect in the sky above. This is the final art you'll see on the printed card in System Update 2021: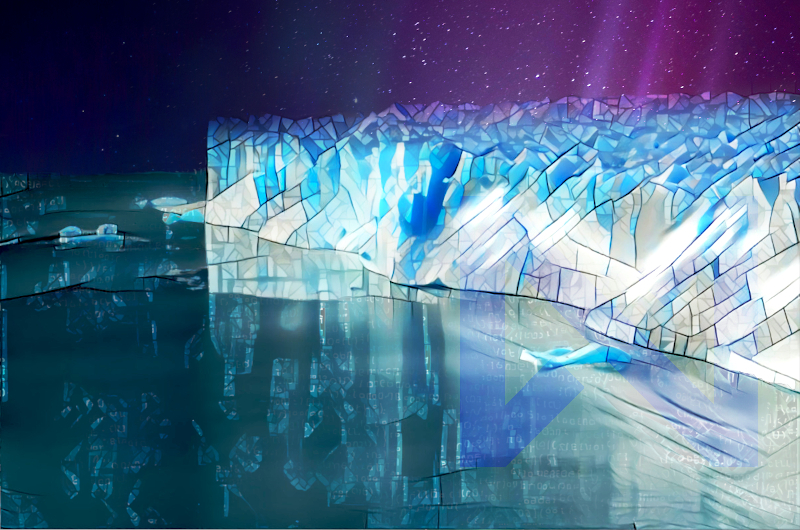 Punitive Counterstrike
Shortly after we announced the delay of this set, I alluded in Slack to a favorite card of mine. Punitive Counterstrike is that card. This was one of the first illustrations I started, but one of the last ones I finished, as it sat in an unsatisfying incomplete state until a spark of inspiration hit.
The simple concept has been the same throughout: a hopper exploding and a Weyland operative looking like he's too cool to even acknowledge the flames. For an initial source image, I started with a photo of a burning car by Flavio Gasperini. Between the level of abstraction and all the fire, my hope was that it wouldn't matter too much how modern or futuristic the burning wreck underneath looked, and I set to work dreaming it with style images of abstract paintings (credit: Steve Johnson, Paweł Czerwiński, Curioso Photography). But I wasn't really in a position to depict the shadowy Weyland agent effectively. I tried the silhouette route, which has looked great in a more abstract illustration like "Secure and Protect", but it didn't really work for the meatspace scene. A few months later, I was feeling a bit more comfortable with the 3D modeling program Blender, so I took another quick attempt at rendering out a figure with a light source at their back, set up with a stylized shader that blacked out darker shadows and resembled flames where light hit.
That was… fine. But Punitive is one of my favorite cards, and I knew I'd be looking at my own illustration constantly. Well, one eye on the illustration, the other on my opponent's credit pool. I moved on to other cards, but came back around to this months and months later. When I did return to this, it was with inspiration from a portrait photo by Quinn Buffing. I found it while I was searching for Creative Commons images featuring neon for another card in this set. A lot of other cards in the set, in fact–it is a cyberpunk game, after all. The new concept arose in my mind quickly: the wreckage of the previous version reflected in the operative's sunglasses.
I built out something I was happy with out of another few layers dreamed with source images of neon lights and glowing body paint.
I then photobashed in the previous version, taking care to get variations in perspective between the two lenses. I adjusted the hues until I got a nice orange glow from the fire, receding into the blue of the night with a little bit of sickly Weyland green color where the two meet. This was the final result:
More on the Way
You've already seen my other Weyland illustration for System Update 2021, Project Atlas, when we featured it in the System Delay article. That piece was created entirely in Blender and rendered out in a toon-shaded style. But the discussion's not done! Next time, I'll show off some Runner-side art as we take a look at Anarch–and, of course, you'll be able to see all this art on cards when System Update 2021 comes out later in Q1!