Congratulations to Sokka234, our 2023 Europe Middle East and Africa Continental Champion! Sokka managed to come from the losers' side of the bracket to meet Bridgeman in the finals. In a dramatic first game, he showed just how important exploiting poorly defended centrals is in this The Automata Initiative Standard format, managing to take a very short 13 minute, 5 turn game through some early R&D runs, and then snatching an Agenda out of HQ. The grand final went at a much slower pace, taking more than twice as long both in real time and in number of turns. Eventually Sokka234 secured a very decisive 8-0 victory with a chunky 3 ice, 3 upgrade remote server.
Congratulations also to our final set of qualifiers for the Intercontinental Championships: Sokka234, Bridgeman, Watzlav, and RotomAppliance. Thank you to the 145 players who joined us online for our final and largest stop on the Continentals tour, and to all the people who followed along via stream.
The Automata Initiative has really been put through its paces this Continentals season, with a turbo charged run through the ringer at three major events in as many weeks. We're taking next weekend off, but on the 2nd of September we'll be back with the invitation-only Intercontinental Championship, where the top four finishers from each of the Continental Championships will battle it out in a Single Sided Triple Elimination format to be crowned your 2023 Null Signal Games Intercontinental Champion. The winner earns the privilege to work with our art and OP teams to have their likeness put on a brand new promo card of their choice – like the promos of Daily Quest and Urban Renewal that this weekend's two EMEA Continental Finalists have appeared on!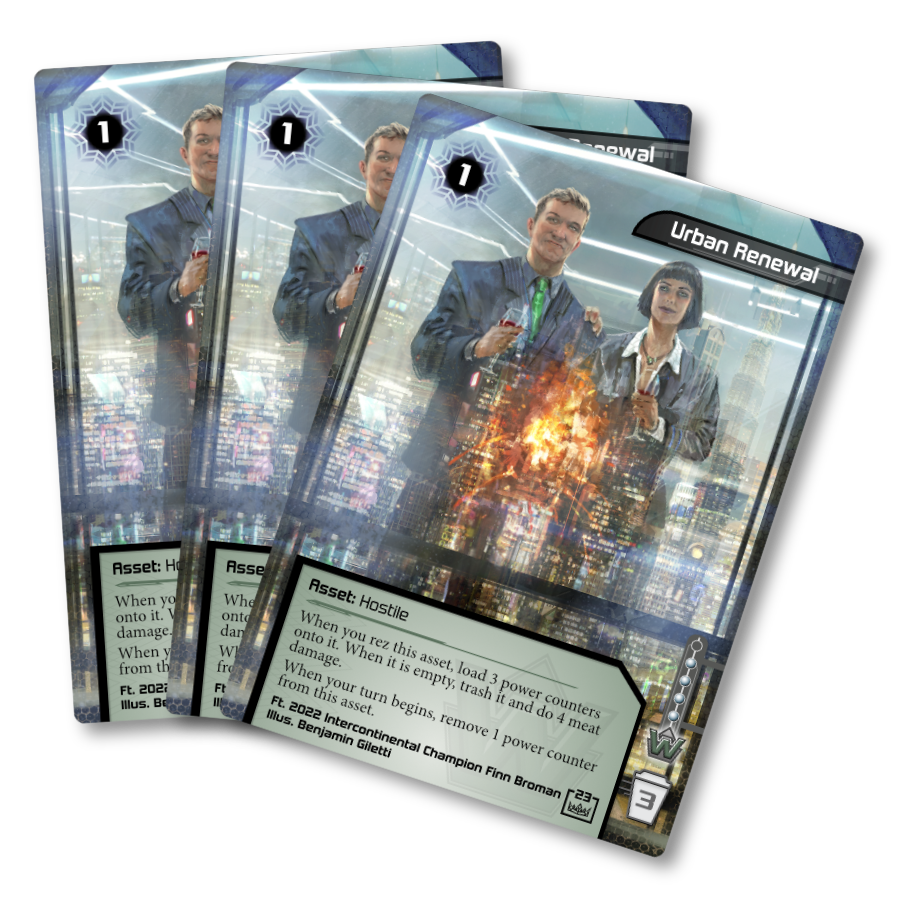 Thank you again to everybody who has made this Continentals season one of my personal favourites so far. The evolution of decks between each stage of the tournament, each just one week apart, was extremely exciting, and we have tons of interesting strategies to sink our teeth into between now and Worlds. In the end it looks like Hoshiko has managed to maintain her dominance on the format, but only just, as people found interesting ways to build around identities old and new. A personal highlight for me was Niichan's Girl's 11th place Freedom deck, sporting Audreyv2, Yusuf, and absolutely no Killers or Decoders!
You can find the streams for all three of these events, as well as the upcoming Intercontinental and World Championships, on our Twitch and YouTube channels. Join us in two weeks time to see the world's best play at the Intercontinental Championships!
---
Europe, Middle East & Africa Continentals 2023 Top 16 Decklists