The NISEI Organized Play team is proud and very happy to announce the 2019 NISEI World Championship!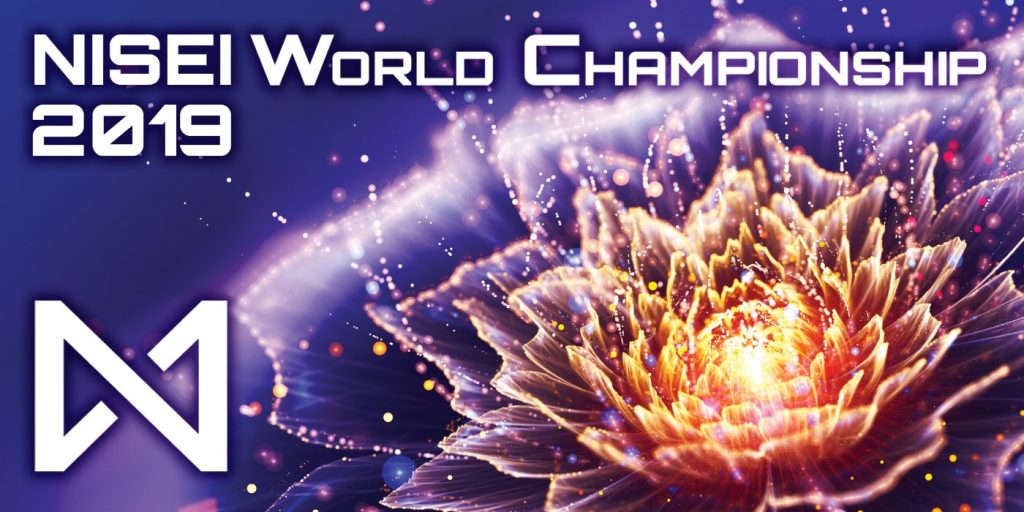 Join us at the premier event of the 2019 Organized Play season, from 4 to 6 October 2019 in the illustrious Schiecentrale in Rotterdam, Netherlands. The turbine room of this former power plant has been converted into an event space, which will be completely ours to enjoy.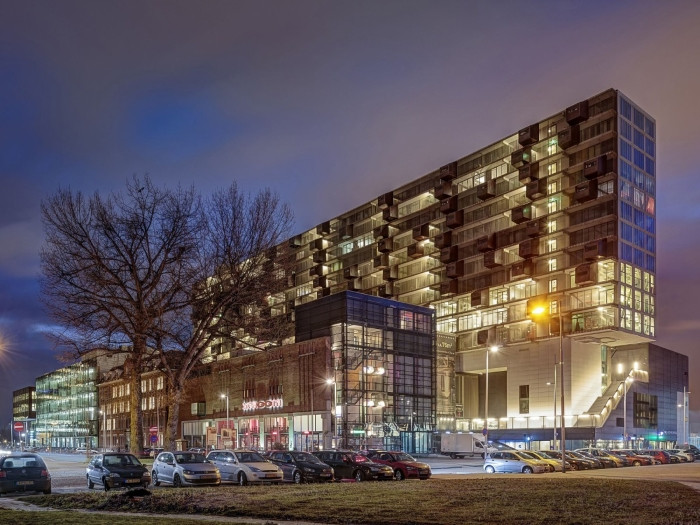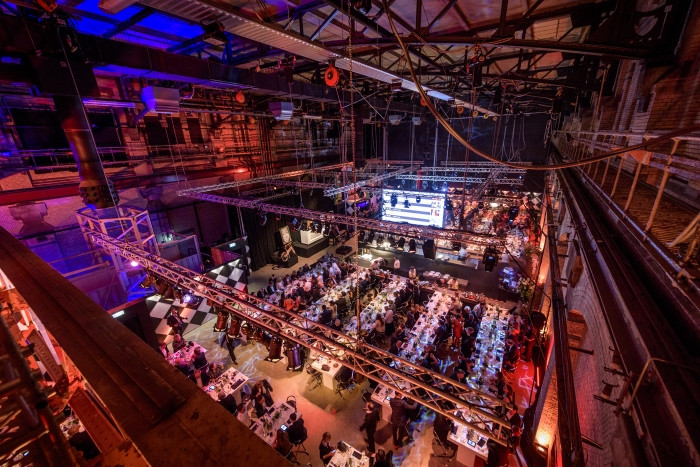 The Schiecentrale is easily accessible via tram (Pieter de Hoochweg stop) or the subway (Coolhaven metro station). It's only a short train journey from Rotterdam The Hague regional airport or Amsterdam Schiphol international airport. There is a parking garage onsite for those driving.
We've done our best to keep the cost as low as possible, but unlike previous World Championships, we needed to pay for a venue. We've had to shell out 100% of that 5-figure booking fee up front, so we'd appreciate a ticket purchase sooner rather than later, if you're able – that cash flow will help us enormously in the short term, as we are still likely running this event at a loss. To incentivize this, we're offering an early bird discount – tickets are about $75 US / €66 / £59 if you buy before 1 August 2019. At that time, the price will increase to around $85 US / €75 / £67.
If you wish to donate more to our organization, you can do so via PayPal.
While the exact schedule will be confirmed at a later date, we are planning for it to include the following:
Day 1: Friday, 4 October 2019
The first day of the event will consist primarily of a premier-level side event, Crown of Lasers. For those not familiar with the format, this will be similar to the previous King of Servers and Laser Runner events. Players will form teams of three, with every team member playing a different faction. Total event points will be combined for everyone on your team, and teams will be paired up against other teams with similar records. Coordinating deckbuilding and strategy in advance, coming up with a clever team name, and team talk during the games themselves are all very much encouraged!
Teams will need to register in advance, and identities will be locked in at that time. This allows for a much more diverse and unpredictable meta – as well as custom-made prize support: each participant will receive a laser-etched identity of their choice!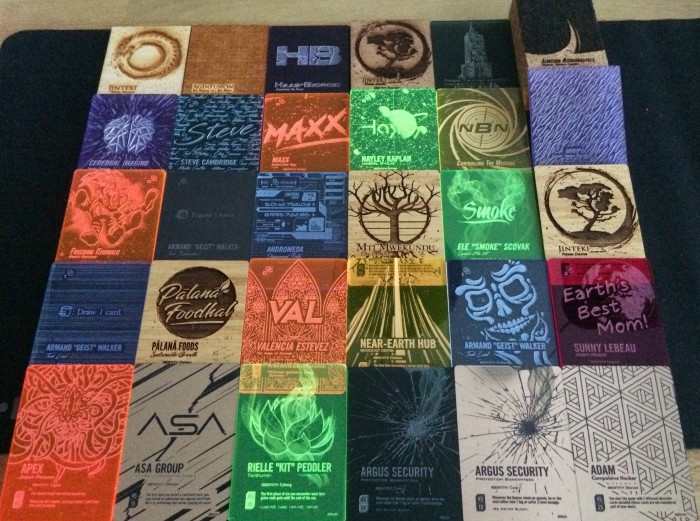 Crown of Lasers will cost approximately an additional $12 US / €10 / £9 to cover the cost of the additional prize support. Registration for this side event will open in a few weeks and we'll provide more details about the event then, too.
Day 2: Saturday, 5 October 2019
Saturday is the primary day of the World Championship, and the first day of the main event – up to 7 rounds of Swiss, depending on attendance. Registration is planned to begin around 8:30 AM with the event beginning around 9:30 AM. Exact times will be announced closer to the date of the event.
Day 3: Sunday, 6 October 2019
On Sunday, the main event continues for the top players, who will compete in a small number of additional rounds of Swiss, followed by a cut to the top 16. The winner will of course receive the title of World Champion and the Greatest Prize In Gaming – the chance to design their own card – as well as other exclusive prizes.
Side event pods of Eternal and Core Experience will be running all day Sunday with exclusive prize support.
In addition, you can also expect:
raffles
alt-art trading
a lot of non-card-related gaming (there will be space for that!)
a chill-out space
a live video stream (although if you're playing the game, you should probably be on location with everyone else, right?)
socialising (in and outside the venue)
a discussion panel for European TOs about the 2020 European Championship and the European scene in general
Prize support for the main event will be announced in the coming weeks. There may or may not also be spot prizes for the best cosplay… Get your best Corp and Runner garb ready!
We're looking forward to seeing as many of you as possible in October in Rotterdam! Until then, stay tuned for more info about the Q3 GNK and Nationals! Until then…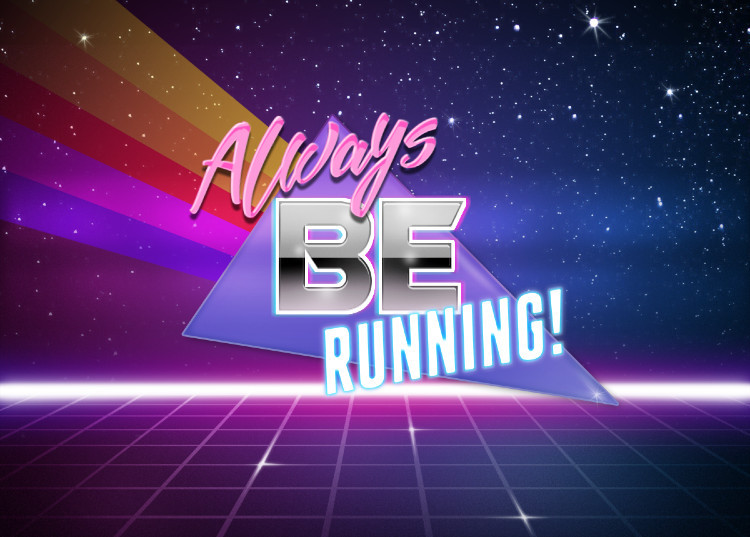 Frequently Asked Questions
I have a bye from Nationals or Continentals. Will it be valid?
Yes, we will honour all byes won at National or Continental events in 2018 and 2019, both from NISEI and FFG.
What if my country's National Championship ends up taking place after Worlds?
The bye will be valid for any NISEI World Championship, in 2020 or beyond.
Where do I get a ticket for the main event, and how much are they?
Ticket are around $75 US / €66 / £59 if you buy before 1 August 2019. After that, the price will increase to around $85 US / €75 / £67. Buy a ticket here.
Is there a way to get discounted group accommodation?
Depending on ticket sales, we may be reaching out to local hotels to organize a group discount for all participants. Further details will be announced as we have them.
I want to help organize the event! Who do I contact?
Thank you for offering! We will definitely need help on location with setting up and making sure the event runs smoothly. If you're interested, please write to us at projectnisei+help2019worlds@gmail.com and we will get back to you with more details.
I want to help with the live streaming! Who do I contact?
This will be our first big event with a stream and we could definitely use your expert help! Please write to us at projectnisei+stream2019worlds@gmail.com and we will get back to you with more details.
Who do I send all other questions to?
We will be gathering questions sent to projectnisei+questions2019worlds@gmail.com and updating this FAQ (or other resources) as necessary.