Editors note: Due to unforseen circumstances the dates of this event have been changed to 4th/5th May for Swiss and 11th May for the Top 16. Parts of this article may still reference the original intended date, but the poster image has been (expertly) corrected.
Hey all, it's your favorite Blue Blonde Haired Hacker Catgirl, here to announce a new NISEI online event, hosted on Jinteki.net.
This event will be using the Standard format, MWL 3.2 and CR 1.2 with the new set – Downfall – legal.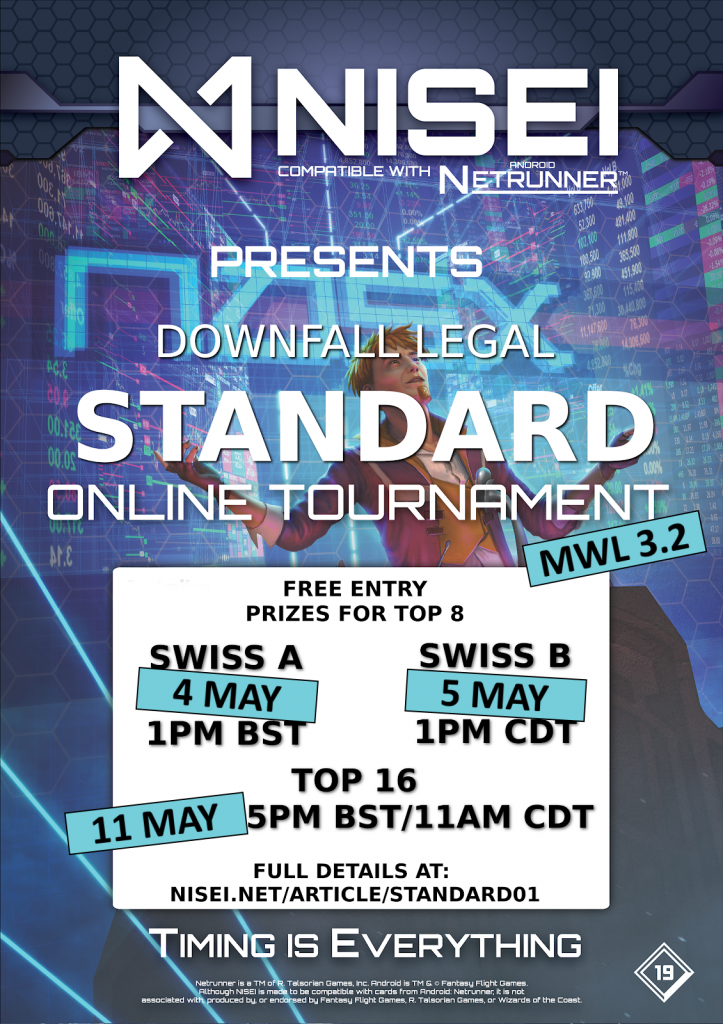 As teased in Vesper's OP Newsflash for Europe, the event will take place on the last weekend of April.
Employing the popular Day A and B Swiss we did for the Core Experience event across 2 different time zones for accessibility.
The top 8 of each Swiss will be invited back to play in a top 16 cut the following weekend (May 4th)
Swiss A – 27 April – 1pm BST (British summer time) (UTC +01)
Swiss B – 28 April – 1pm CDT (Central Time) (UTC -05)
Top 16 Cut – 4 May – 5pm BST/11am CDT
We recommend using https://www.worldtimebuddy.com/ to check your local times.
The prizes for this event are from the GNK 2 Kit and are as follows:
Final Placement after the cut:
1st: Rezeki Playmat, 3x Security Nexus, 3x IPO
2nd-4th : 3x Security Nexus, 3 IPO
5th – 8th: 3x IPO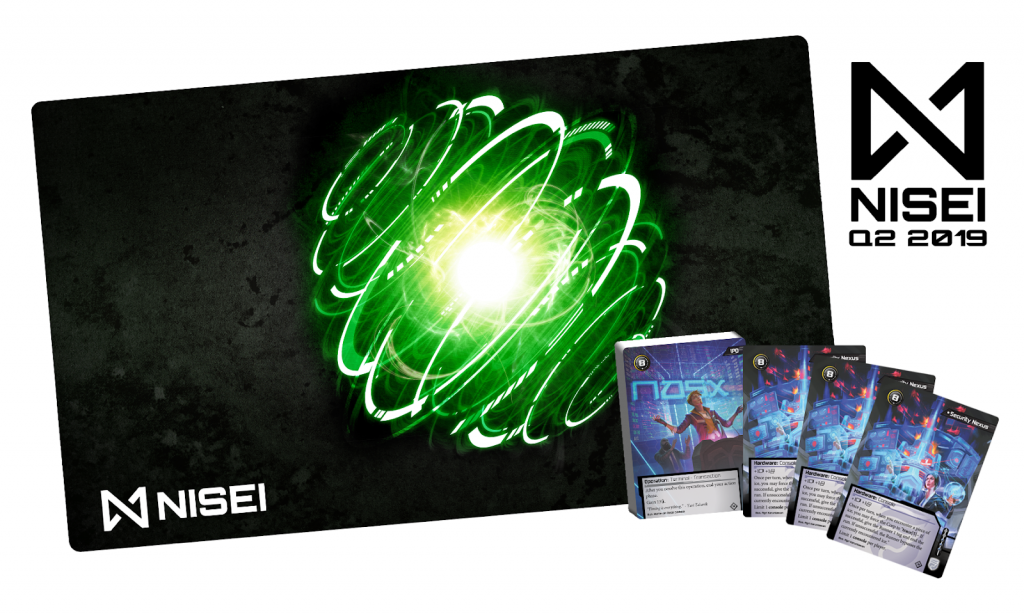 Additonally each Swiss day will have a raffle draw for 3x Scrubber. To be eligible for the raffle draw, you simply have to finish playing all rounds of Swiss on that day.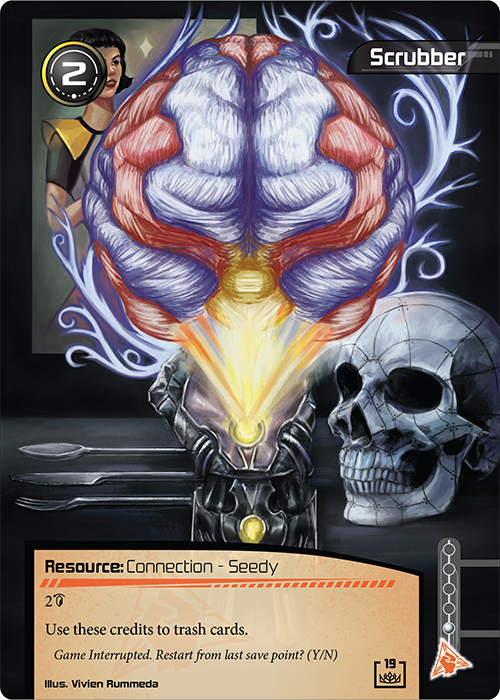 The event (like always) is completely free to play – if you would like to sign up, please fill in this form:
https://goo.gl/forms/OOUAumtqqDgbyPmk1
For those not playing, each of the three days will be streamed by various members of the community, of which will be announced closer to the date.
If you have any questions please feel free to contact me on Slack @Blonde Haired Hacker Catgirl, or through the NISEI Facebook/Twitter pages.
Hope to see many of you at the event, and as always, keep running, my friends!
– Aki