Last month was a very busy time for Null Signal convention volunteers. In just a month, we attended SHUX in Vancouver, Canada; Essen Spiel in Germany, and PAX Australia in Melbourne. And that's saying nothing of the 2022 World Championship in Toronto!
These conventions were an amazing success, thanks to both the NSG volunteers and the kind community members who stepped up to offer their time and support. We taught hundreds of people Netrunner, distributed promo cards, and got to share our love for this game.
And we're not done yet! There is one more con left in 2022: my favorite tabletop gaming convention of the season, PAX Unplugged.
Null Signal Games will be at PAX Unplugged on December 2nd–4th, 2022, at booth 4022 in the expo hall. The booth will have demos of Netrunner, giveaways, and cards and merch for purchase. Additionally, according to the latest update from our Production team, these dates will fall at the end of the first week of Parhelion previews, so as a treat, we'll aim to have proxy copies of the cards previewed thus far sleeved up for attendees to peruse and play with!
COVID note: PAX Unplugged is requiring all attendees to be masked and show proof of COVID-19 vaccination to attend the event. The convention staff has shown in previous shows that they take this seriously, and all participants in our events will need to adhere to these rules.
Tournaments and Meetups
We plan to have one Netrunner event per day at PAX Unplugged. Whether you are a competitive Netrunner player or play the game casually, we want there to be a place for you to play the game with like-minded folks.
On Friday, December 2nd, there will be a community meetup in the PAX Community Room. The details of this event, including the time, are still being worked out, but keep an eye on our social media and PAX Unplugged's schedule for details. This meetup will also feature a special "Janksgiving" charity tournament hosted by Patrick Kidd, aka Shiiuga.
Saturday December 3rd, at 10:30 am will be the Netrunner East Coast Championship at the "Tabletop Tourney" area. Prizes include cards from this year's Nationals Kit, a one-of-a-kind trophy, and the bragging rights that you are the best Netrunner player on the East Coast. Details on the East Coast Champs can be found on the PAX Unplugged website. Depending on the size of the event, the top cut for the East Coast Champs may need to happen on Sunday at the Startup tournament mentioned below.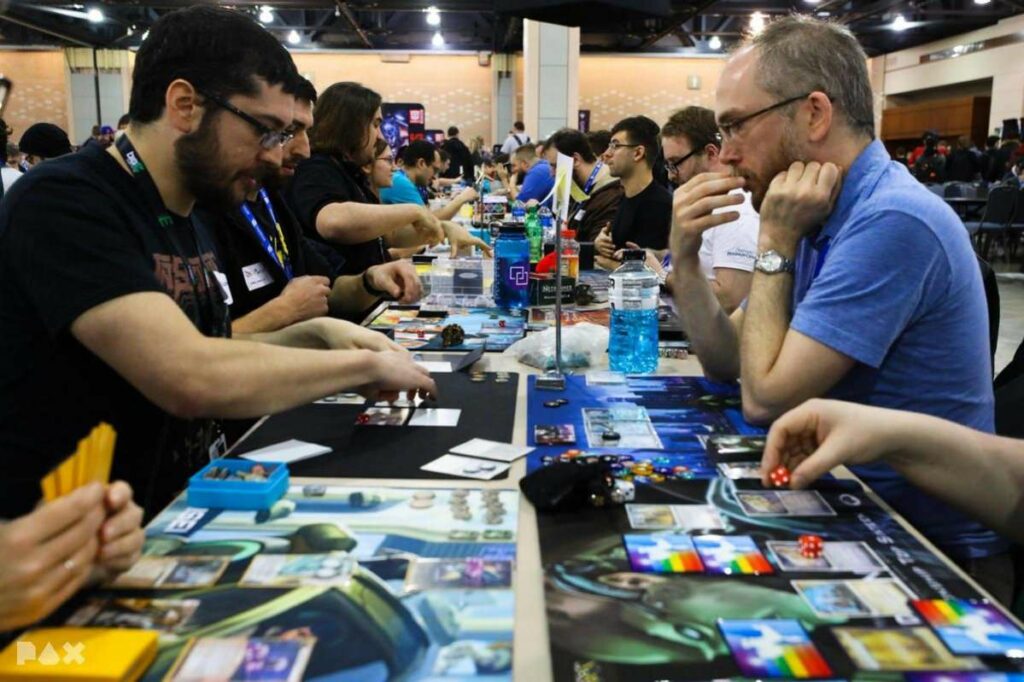 On Sunday, December 4th, we are running our drop in/drop out Startup Netrunner event. Bring your Startup decks and get paired against other players. Every game you play will get you a ticket, and every win will get you another ticket. Exchange your tickets for various prizes from the prize table.
For both Saturday and Sunday events, participants will be able to register on the PAX app (available on Android and iOS) starting Thursday, November 17th.
Anyone that stops by the booth will be able to pick up a playset of our 2022 convention season Overclock promos.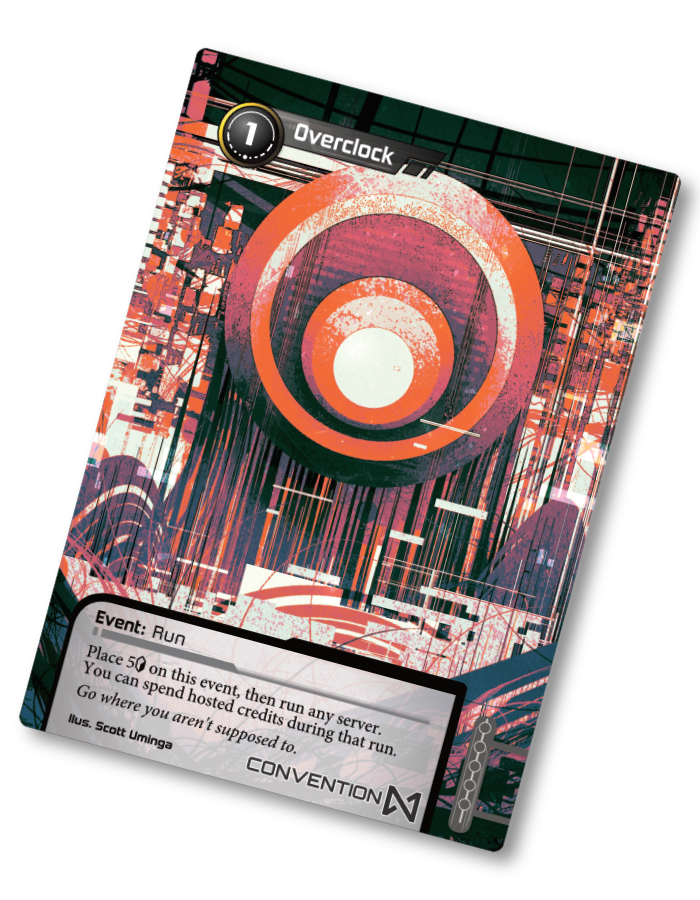 Everyone that volunteers at a booth at a convention that Null Signal Games attends comes away with so much energy and excitement for the future of the game! Being able to introduce the game to new players, and see their excitement in discovering Netrunner is always a treat. We are looking forward to introducing the game of Netrunner to as many people as possible in Philadelphia next month.