Once again, the Null Signal Games team will be heading to the UK Games Expo in Birmingham, on 2-4 June, to bring Netrunner to the people!
We will be sharing a booth with our friends from Black Chantry Productions, the heroes responsible for the continued unlife of yet another beloved 1990s Richard Garfield-designed game, Vampire: The Eternal Struggle. You can find us at booth 1050, located in Hall 2, on Matthew Street (just off Dungeons and Dragons Street and between Paizo and Dice Avenues).
At the booth, our personable and charming volunteers will be demonstrating Netrunner and running tutorial games for UKGE attendees who want to know more about the game.
Products
In addition, there will be stock of all our sets for you to buy, including the remastered editions of System Gateway and System Update 2021! This will be the first opportunity to buy the remastered sets, while we finalize arrangements for our online store. See this article for an update on the upcoming release of these remasters.
You will also be able to buy copies of Parhelion and Midnight Sun, meaning that, for the first time ever, the entirety of the Startup card pool will be available to buy with the new card backs! We will be stocking copies of the original versions of Downfall and Uprising (with the old "NISEI" card backs) as well. These will be sold at a discounted price.
Additionally, you'll be able to buy a gorgeous two-player "Envelopment" playmat by Scott Uminga, as well as other accessories like sleeves, token sets, and hats.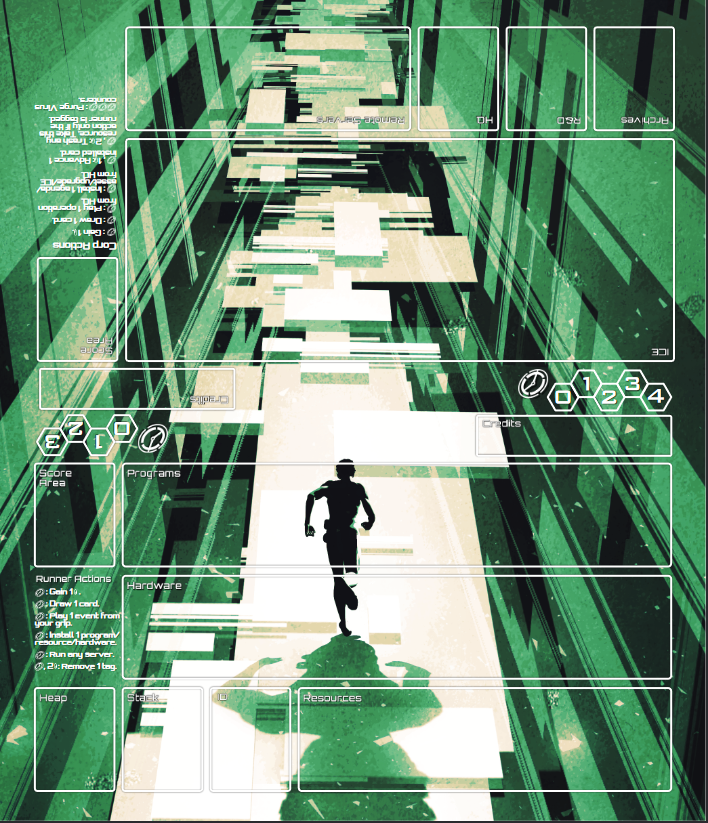 Open Play
After you've learned to play and bought some cards, head down to the Open Play Area in Hall 3! While there will not be a structured tournament this year, our volunteers will be at the Open Play area for the last couple of hours of Friday and Saturday, as well as all of Sunday, hosting casual games on a drop-in/drop-out basis. We expect the lights of the servers to blaze for the entire weekend.