It's been a busy few weeks for us, with several long term projects (some of which you've read about over the past week) all coming to culmination simultaneously. We're here to reassure you that the confluence of all these deadlines has not caused The Automata Initiative to miss its projected Q3 release date, and we are now able to announce it.
The Automata Initiative will launch on July 31, 2023.
Preview season for The Automata Initiative will commence on Friday, July 21, 2023, right here on nullsignal.games! We will then pass on the torch to a cavalcade of streamers, podcasters, and other luminaries from the Netrunner community for more card reveals starting on Monday, July 24.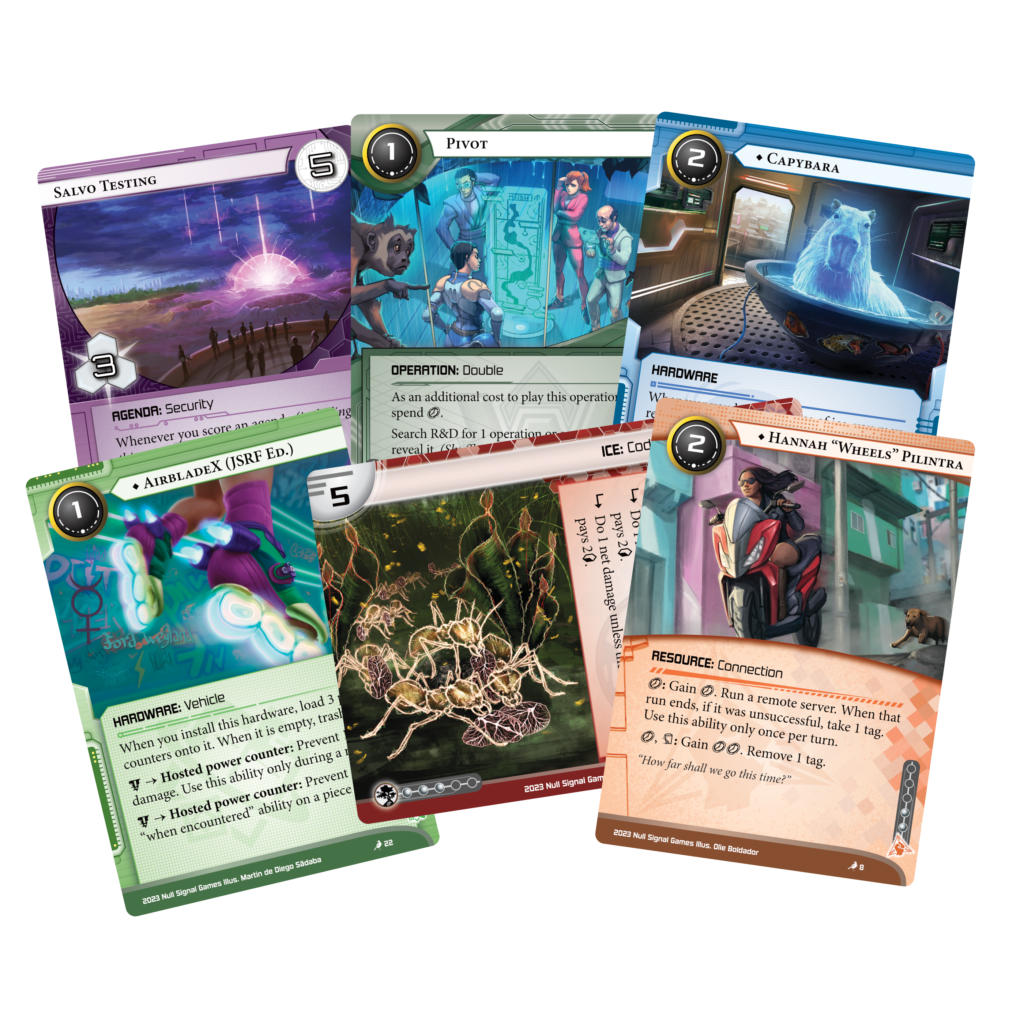 We can't wait to share this set with you! Liberation is coming!