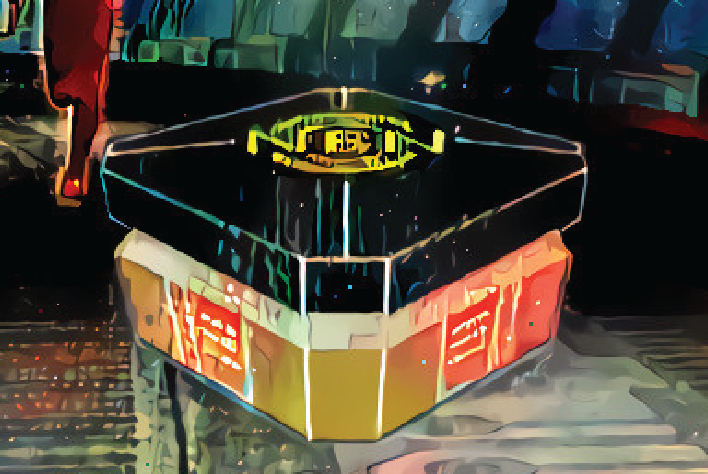 "Surprise Mechanics"
We hope you all have enough IPOs, because it's time for new Game Night Kits for the 3rd quarter of 2019. And with them come some changes in how you acquire them.
We started wondering if there was a way to reduce the delay between when you order your kit and when you receive it. Our system for Q1 and Q2 wasn't efficient enough.
After witnessing the success of Downfall's release, as players from around the world ordered NISEI cards direct to their doorstep, we had to ask ourselves, "What if the community could order GNKs from these POD (print on demand) services, just like they did with Downfall?"
Well, that's what we're going to try! We're releasing the Q3 GNK cards and playmat as print on demand products that can be purchased through our POD partners: DriveThruCards, MakePlayingCards, and InkedPlaymats.
Why might this be better?
These POD companies are fully-fledged businesses, so they will be able to process your payment and ship your order much faster than we can.
You can get bulk discounts if your area wants to team up for a group buy, or even add kits to your cart when ordering future sets.
You can purchase playmats without purchasing the cards, and vice versa, to tailor prize support for your event.
NISEI doesn't risk ordering too little (resulting in a supply shortage that inconveniences the community) or too much (resulting in a waste of funds that could have been spent elsewhere, like more art commissions).
It frees up our OP team to coordinate better events, dream up new types of prize support, and help out the other NISEI teams however they can.
What's the catch?
Playmats will be more expensive (about $22 US + shipping) and will have to be purchased separately from the cards. While this isn't ideal, we felt the positives sufficiently outweighed this negative to move forward with this new approach.
Some of you will end up paying slightly more for your kits after accounting for shipping. We've lowered the cost of the cards only kit to $12.50 US to help compensate.
We also encourage you to spice up your game night prize support by adding playmats and alt arts designed by the community to your cart when purchasing your NISEI kits.
We look forward to your feedback on this method of GNK distribution. We'll be keeping a close eye on how this experiment works, and if there are steps we can take to improve how Q4 is distributed, we want to hear about them!
Without further ado, the Q3 Cards-Only Game Night Kit contains:
5x alt-art Replicating Perfection
5x alt-art 419: Amoral Scammer
19x alt-art Nisei MK II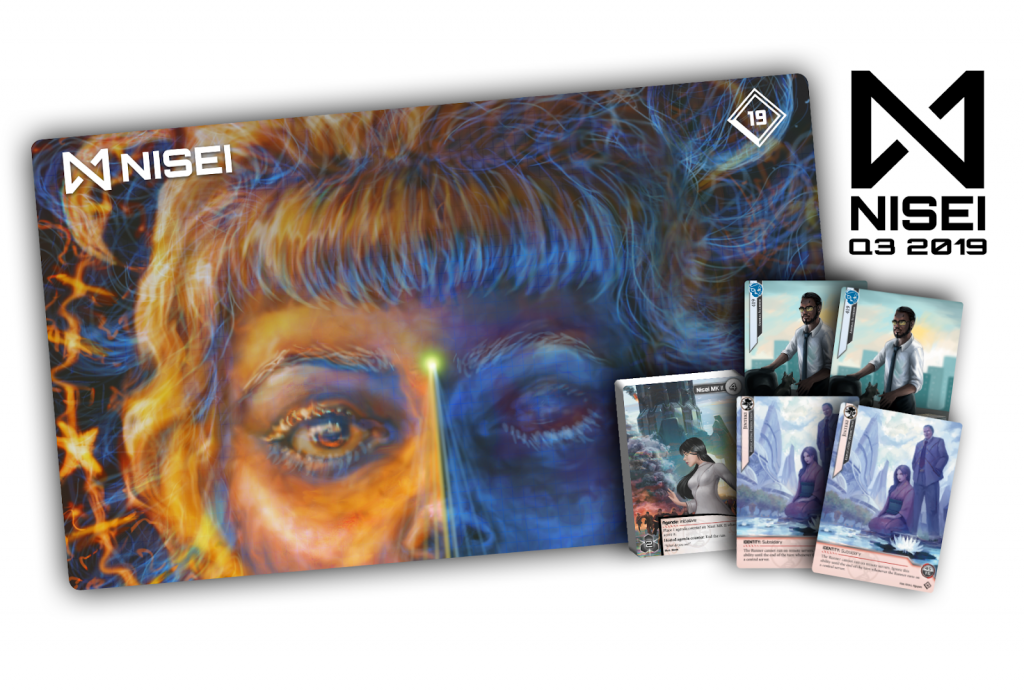 And the Q3 playmat featuring art from DreamNet, a card in the upcoming Uprising set, can be ordered separately from Inked Playmats.
This kit will be made available in the coming weeks – at the same time as the Magnum Opus reprint – so you can combine orders and save money. Stay tuned! Until then…