Now that Regionals are well underway, Worlds tickets are on sale, and Q3 kits are on their way, the NISEI Organized Play team is excited to announce the prizes and details for the 2019 National Championship tournaments. Nationals will be scheduled to occur between Saturday, 7 September and the end of 2019.
The folks on our creative team have outdone themselves again. We hope you're as excited about this kit as we are!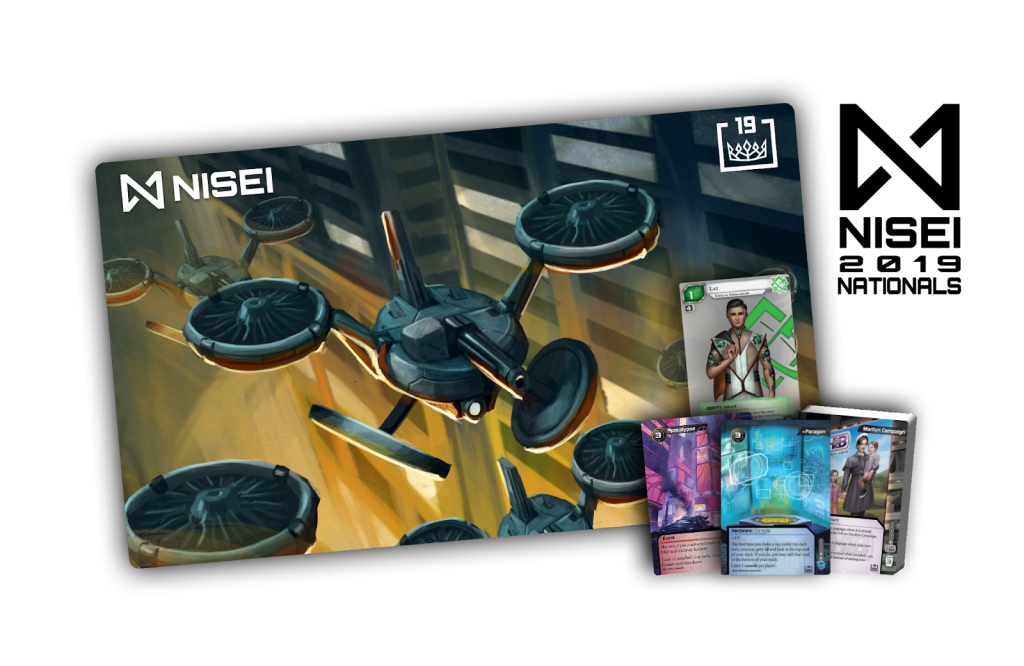 The Nationals kit will cost $140 US, including free shipping to anywhere in the world, and contains the following prizes:
First place: First-round bye for any NISEI World Championship
Top 8: SDS Drone Deployment playmat
Top 12: Frosted plastic Lat: Ethical Freelancer
Top 16: Alt art Apocalypse playset
Top 32: Alt art Paragon playset
Top 64/Participation: Alt art Marilyn Campaign playset
This kit also contains an extra set of all prizes for the TO to keep for themselves or give out at their discretion – 1x plastic Lat, 1x SDS Drone Deployment playmat, 3x Apocalypse, 3x Paragon, 3x Marilyn Campaign – as well as 3x alt art Zealous Judge, a TO-exclusive promo!
In addition, we are providing the option to purchase Core Experience and/or Eternal prize kits to use as support for side events during your National championship. Each kit will cost an additional $15 US, including shipping worldwide.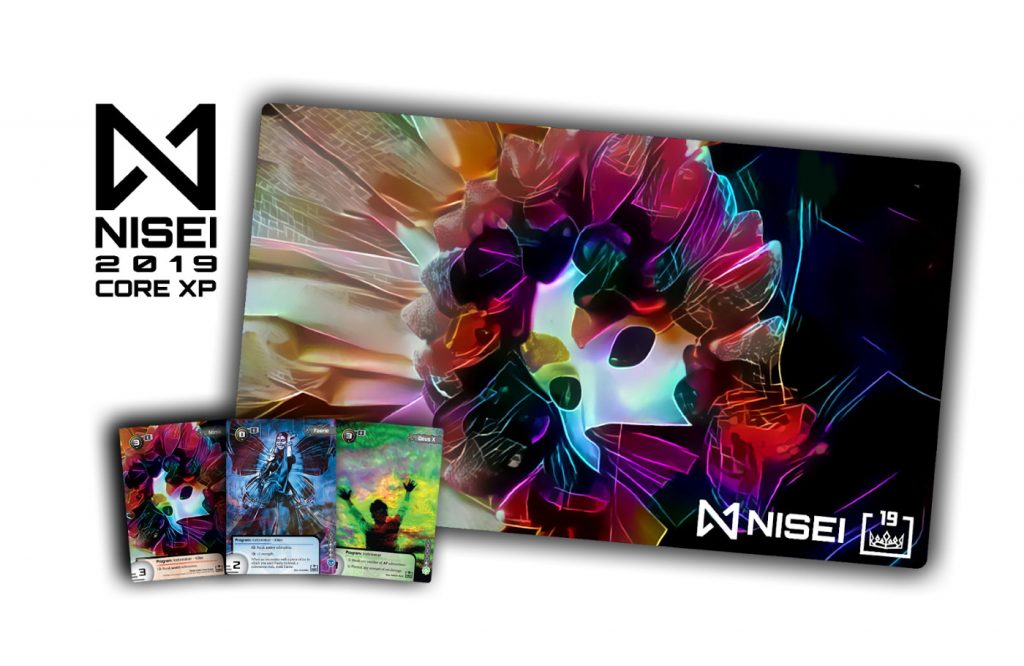 The Core XP kit contains:
1x Mimic playmat
12x alt art Mimic cards
12x alt art Faerie cards
12x alt art Deus X cards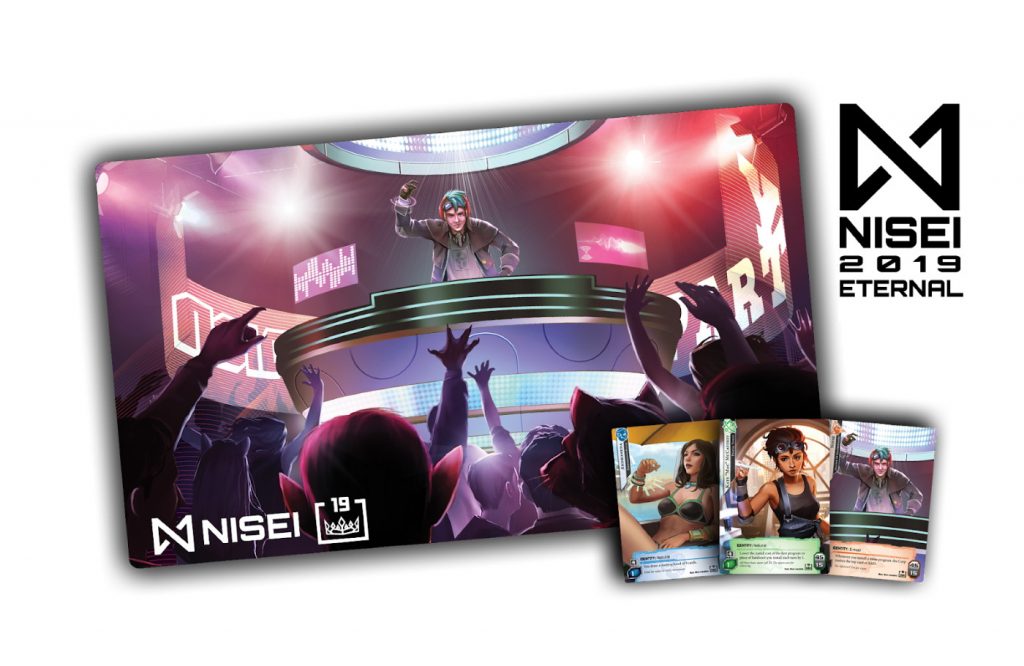 The Eternal kit contains:
1x Noise/The Nihilist playmat
12x alt art Noise: Hacker Extraordinaire cards
12x alt art Kate "Mac" McCaffrey: Digital Tinker cards
12x alt art Andromeda:Dispossesed Ristie cards
Those who applied for a Regional Championship will be familiar with the Nationals application process. For those who did not, it's really quite simple. Using the form below, you can apply to organize the National Championship for your country. We are accepting applications from now until Friday, 19 July at 23:59 GMT. We will then contact all applicants to inform them of our decision. Those who are selected will be given instructions on how to purchase the kit ($140 US, including shipping worldwide) and be provided with further details about scheduling their National Championship. If you have any concerns about your event, please contact us at op@nullsignal.games.
---
If you would like to be considered to organize your country's National Championship, please apply using this form.
---
Note: Several changes to our Organized Play policies are coming in a few days, including, but not limited to, rules that allow tournament organizers to play in their own event – even at the Nationals level. All applicants will be directed to this revised document, as familiarity with these policies is essential to organizing a competitive event.
FAQ
Can I use the prize support from the Nationals kit for my non-Nationals level event?
No, please don't do this – at least until after the normal Nationals season has ended. As with all other competitive events in the season, the National Championship should be its own event with unique prizes.
Can I use additional prize support not provided in the kit for the Nationals event?
By all means! NISEI strongly suggests purchasing community fan made alt arts for this purpose. Prizes, like the rest of the event, should be suitable for all ages and not conflict with NISEI's Code of Conduct.
What should I do if I apply and do not get selected to organize my country's Nationals?
The application form includes a question addressing that concern. We would love to see people across the national meta cooperating to run the best possible event.