Hey Tournament Organizers! WebDev has added a pretty exciting feature to Cobra that we hope will save you lots of time: Player Self-Registration. Let's pass you along to PaulLlama from the WebDev team to get the hot scoop on it!
---
As of yesterday, whenever you create a tournament on Cobra you have the option to turn on "Self-Registration":
Turning this on means that any of your players who have a NetrunnerDB account can now register themselves right from the tournament dashboard! Don't worry, Tournament Organizers can still register players who do not have an NRDB account through their dashboard, just as before.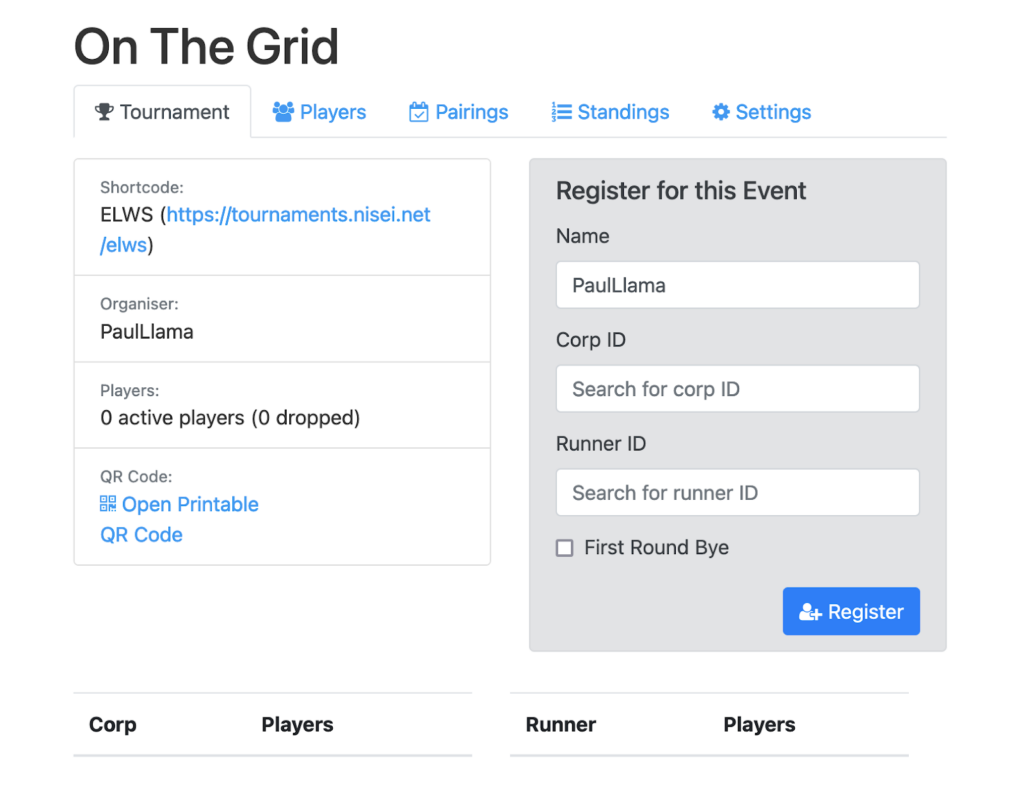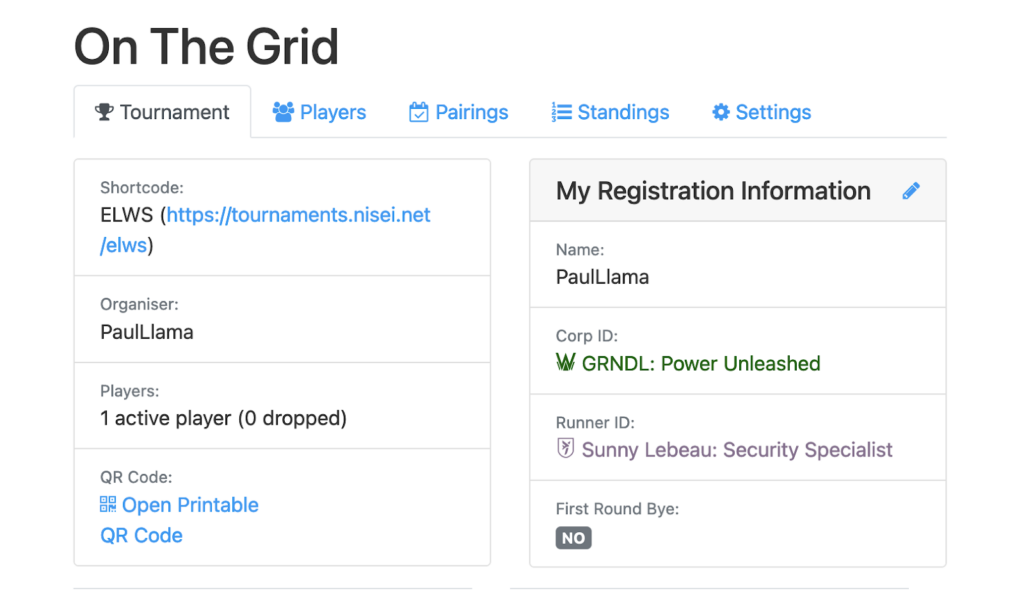 With all that saved time, TOs might as well play in the tournament—and now they can! Organisers will see the same registration form so that they can join in on the fun.
That's it for now. Be on the lookout for more upgrades to Cobra in the future.
// WebDev