2023 sees the return of in-person Continental Championships for the first time since 2019. This year's American Continental Championship is hosted by Cascadia, and today we host Cascadia's organizers, Eric Keilback and Sam Posa, who are here all the information anyone planning to travel to Bellevue, Washington will need to know about the tournament. Over to Sam and Eric!
Hi Everyone! Sam and Eric here to talk about the 2023 American Continental Championship, run at this year's Cascadia event. In two weeks, runners will descend upon Seattle vying for the title of American Continental Champion! We're excited to see everyone and wanted to communicate some information about the event.
---
Date and Location
Cascadia takes place from August 12th – August 13th at Mox Boarding House Bellevue 
Mox Boarding House Bellevue is located at 13310 Bel-Red Rd, Bellevue, WA 98005 in Bellevue, Washington. Bellevue is located directly to the east of Seattle and can be reached by car or transit.
Click here for a map to the venue.
NB: Do not attend the Seattle Mox Boarding House location; the event is located in Bellevue.
---
Event Information
Paper decklists are required for this event, either printed or hand written on site.
Cascadia will be run using single sided Swiss. We are tentatively planning to run 10 rounds of single sided Swiss on Saturday. We will be cutting to the top 8 players in the field.
Here's our schedule for the weekend:
Saturday, August 12th – Standard Event:
10:00 AM – Registration Starts
11:00 AM – Registration closes, player meeting
11:10 AM – 7:00 PM – Standard Swiss Rounds
Sunday, August 13th – Startup side event and Standard cut:
10:00 AM – Registration for Startup starts
11:00 AM – Registration closes, player meeting
11:30 AM – Standard Cut Begins
11:30 AM – 5:00 PM – Standard Cut Rounds
11:00 AM – 7:00 PM – Startup Swiss Rounds
7:00 PM – 9:00 PM – Startup Cut Begins
We are currently planning on running 8 rounds of single sided swiss for Startup, with a cut to top 4.
---
The Automata Initiative and Cascadia
The Automata Initiative will be legal at Cascadia. This means that a rotation will be triggered in Standard. Data & Destiny and the Flashpoint Cycle will rotate out of Standard. There is no rotation triggered for the Startup format. Standard Ban List 23.08 will be in effect.
Mox Boarding House Bellevue will be selling The Automata Initiative at their store! We are quite excited for the opportunity to offer the new set at a store front. Everyone attending will have the opportunity to purchase cards for themselves, with extras left over for people who want to buy duplicates or for their friends back home. Mox will also be carrying small quantities of older sets such as Midnight Sun and Parhelion, though System Gateway will not be available. We encourage you to use this opportunity to support Mox and get your cards on time for playing in Cascadia!
---
Prizing
We're excited to offer you a wealth of prizes for both the Standard main event and the Startup side event!
Participation
Participation: 3x Tranquility Home Grid (Emilio Rodriguez)
Participation: 1x Ob Superheavy Logistics (Cat Shen)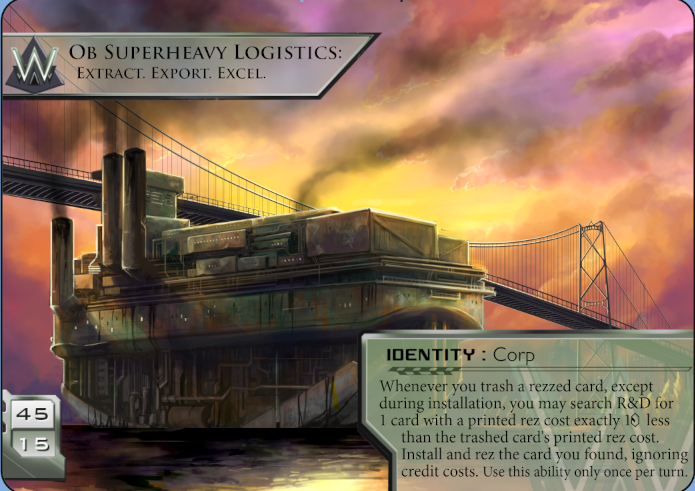 Standard Main Event, August 12th
Winner: FREE and RESERVED World Championship Ticket free event ticket + 2023 American Continental Champion Plaque (Jakuza) trophy + 2023 American Continental Champion title
Top 4: Invite to intercontinentals
Top 8: Set of 6x Botulus tokens (Alexis Spicer)
Top 16: 3x Steelskin Scarring (Matheus Calza)
Top 16: Unsmiling Tsarevna (BalanceSheet) playmat 
Top 32: Bloop deckbox
Top half: 3x Urban Renewal (Benjamin Giletti)
Participation: 3x Bellona (BalanceSheet)
Startup Side Event, August 13th
Top 4: Ob Superheavy Logistics (Cat Shen) playmat
Top 8: Signed "Banner" poster
Top 32: 3x Steelskin Scarring (Matheus Calza)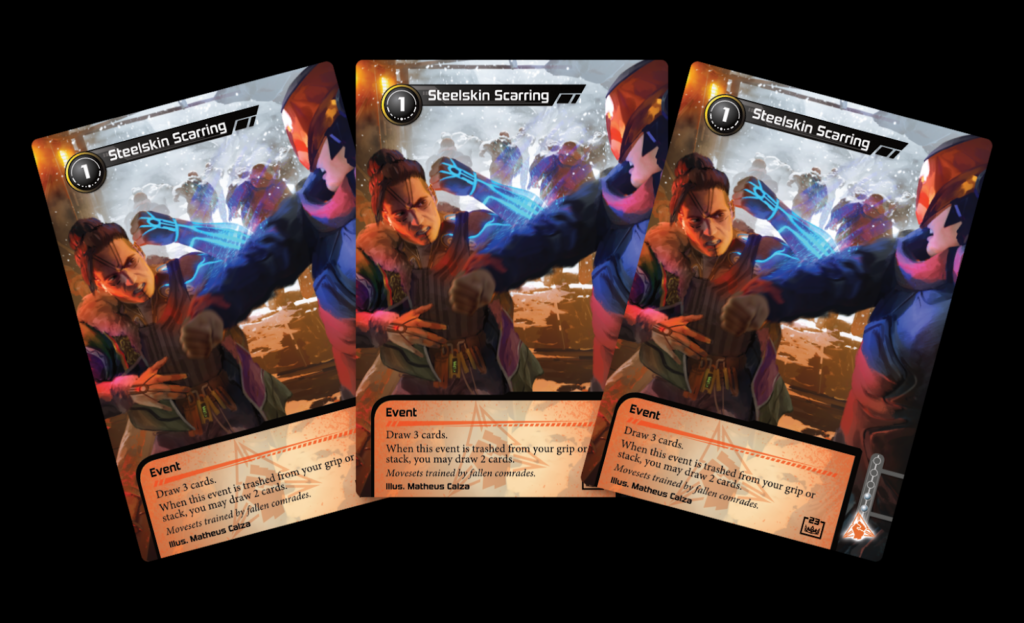 Sam and I are thrilled to host American Continentals. We'd like to thank our sponsors for the event, Null Signal Games and Mox Boarding House. Without their contributions this event would not have been possible. Good luck to all the runners descending on Cascadia, only one can be the American Continental Champion!