Coming off the astounding support we got at PAX Unplugged late last year, Project NISEI is going on a world tour in 2022, with conventions all over the globe. Our booths will be stocked with cards to purchase and a friendly group of volunteers ready to teach Netrunner to as many people as possible.
Here's our current schedule:
As you may have noticed, two of our conventions are lining up with Worlds this year. Unfortunately, this is completely out of our control. We plan on attending both PAX Australia and Spiel Games Fair with a full convention team, and plan on running demos and tournaments at both conventions for everyone at these conventions that are unable to participate in Worlds. More details on the events at these cons will be announced later in the year.
Our goal at these conventions is to teach the game to new players, let the world know what Project NISEI has been up to, as well as support the existing community with tournaments and other OP events. Speaking of events at conventions, we have one coming up in less than a month…
PAX East
The first event in the 2022 convention season is PAX East, happening on April 21st through the 24th. Project NISEI is being hosted by the Knight Moves Cafe booth in the tabletop area, who are hosting independent tabletop creators. Our team will be running demos of System Gateway all weekend. Con-goers will also have the opportunity to purchase copies of System Gateway and the Midnight Sun Booster Pack, along with playmats and some other NISEI goodies.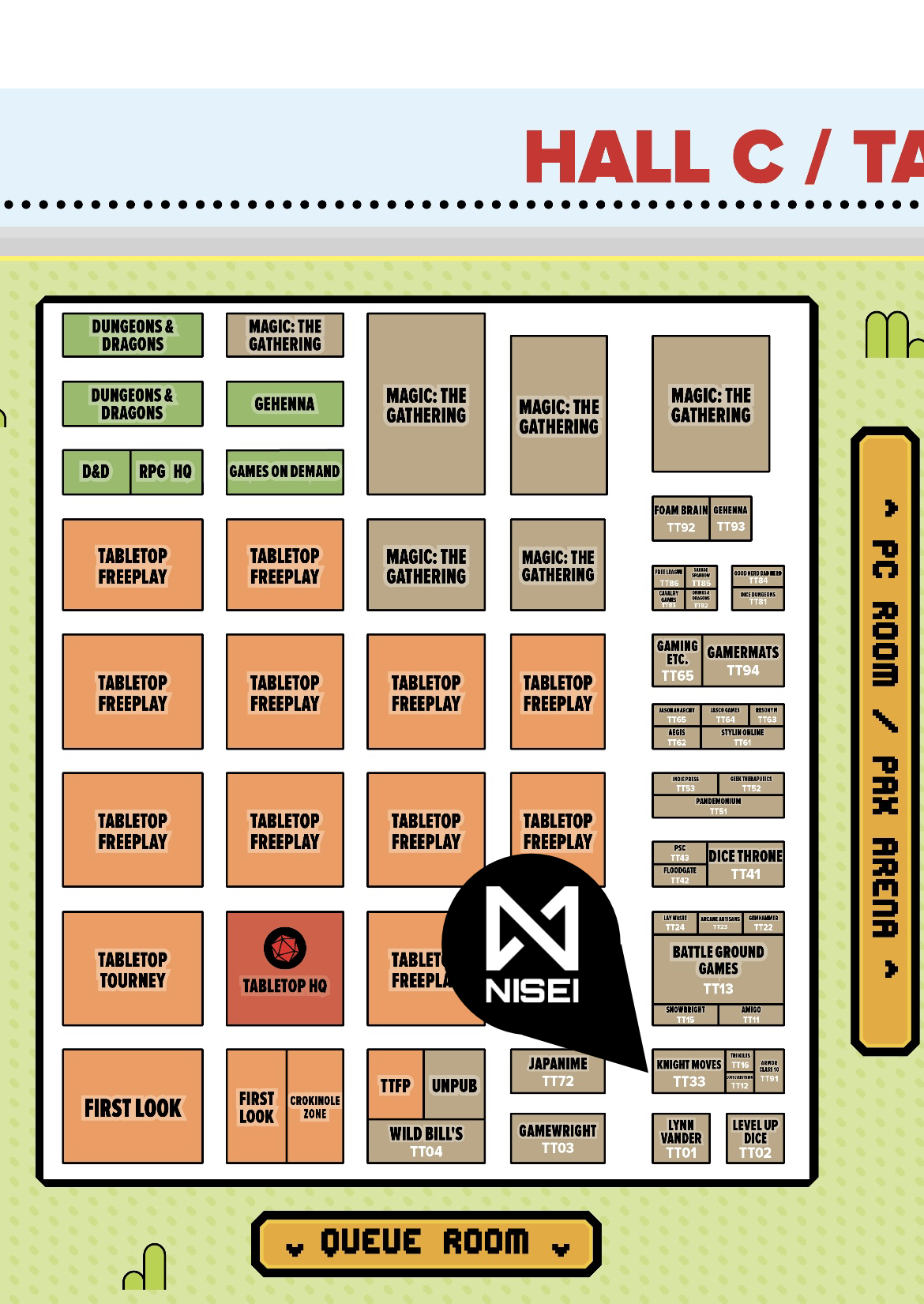 We are also planning a community meetup/GNK at PAX's Community room on Friday, April 22, from 5:30 – 8:30. Bring your friends to teach them the game, play against others in the community, and win prizes for doing so. More information on the community event can be found on the PAX website.
A final note about our convention list
There are a few more conventions that we have not confirmed our attendance for, but are on our radar. There is a good chance we will be attending Gen Con in some capacity, but we do not yet know if we will have a booth. SHUX is also on our list of conventions we aim to attend, but the event organizers are still deciding on if they will be running it in 2022. As soon as we have more information on these conventions we will let you all know.
We look forward to seeing you at a convention this year!