Earlier this week, we announced the state of Organised Play in light of COVID-19. Today, we want to share with you what Organised Play has been up to behind the scenes!
Safety First
Most of you have probably noticed that the last Game Night Kit was released mid-November last year. Don't worry, we haven't forgotten or discontinued the kits! Rather, we made the decision to release them towards the end of the quarter, instead of the beginning as we would have previously. This meant that the Q1 kit was slated for March 2020. However, after some further discussion, we made the hard decision to delay the 2020 Q1 GNK kit; we feel it would give mixed messages if we were to release a product that encourages face-to-face meetups only days after publishing health guidelines discouraging them.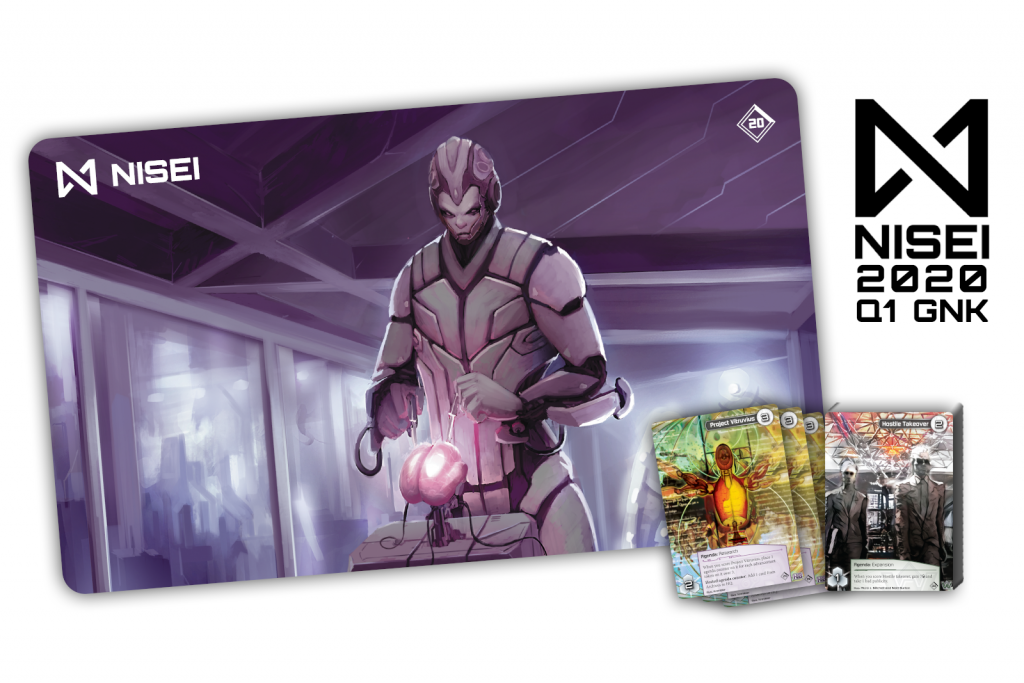 The kits have been uploaded to our print-on-demand partner sites, and will be released for purchase once we believe it is prudent again to encourage face-to-face events. They will contain:
24 full-bleed alternate-art copies of Hostile Takeover (art by Akira J. Mitchell and Matt Burton)
12 full-bleed alternate-art copies of Project Vitruvius (art by Krembler)
Optional Calvin B4L3Y playmats (art by Kira L. Nguyen)
The kits will be available for purchase from our usual print-on-demand partners for cards and playmats.
Always Be Running
We've got a lot planned this year for events, and while events in the imminent future look uncertain, we are looking ahead still. The year's promos are planned and a lot of the arts are finished, so we'd like to whet your appetite with four art previews from this year's promos: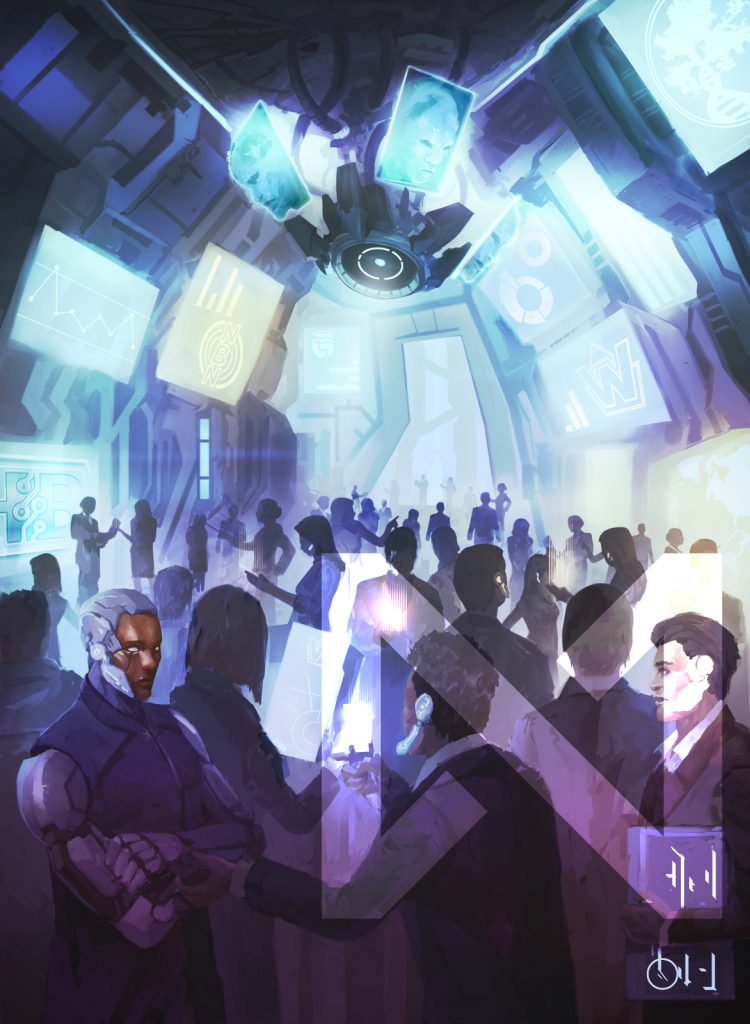 Once again, I find myself in awe with the work produced by the artists, many of whom are fans of the game themselves. I hope like me you're all looking forward to this year's events and I hope to see many of you throughout the year.
Stay safe, friends.