Hey runners! It's ya resident Lily Lockwell here, the one and only RC, with a short but super exciting announcement for you about this year's World Championship – which if you've forgotten, will take place in Rotterdam on the 4th to the 6th of October. Details are in this article!
After some lengthy internal discussions, we came to the conclusion that adjusting the MWL is not our only option for creating a varied and healthy meta – an injection of new cards would not only make things fun and exciting but would also bring balance to the Force. I mean game.
So that's what we've decided to do!
We've carefully selected an exciting card from Uprising for each of the seven main factions, and have accelerated their production schedule to release them in advance. These cards will be legal for Worlds, both for the main event and Crown of Lasers*!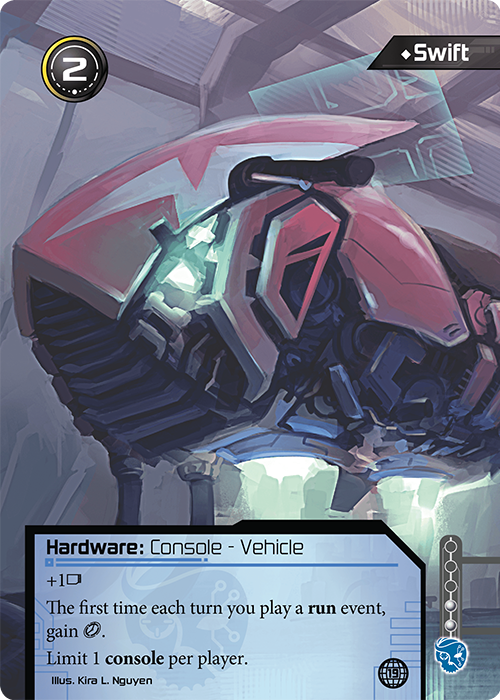 Everyone attending Worlds will be receiving full playsets of these seven cards in exclusive, gorgeous, full art versions, as a free participation prize. However, in order to give everyone a chance to prepare and practise with them, we will also be releasing print-and-play PDFs of these cards on the 9th of September – which is the same day we'll be announcing the new MWL. The jinteki.net crew are also hard at work in the code mines, and are aiming to have them ready for play as close to that date as possible!
* For which the ID registration deadline of the 30th of August will likely be pushed back to a date after the 9th of September. This is being looked into.
I'll be back soon with a number of articles, including:
Team updates
Recruitment
Timing of Worlds
So until then…