Hey all, it's your favourite Hacker Girl, here to announce a new NISEI online event, hosted on Jinteki.net.
This event will use the Standard format with MWL 3.3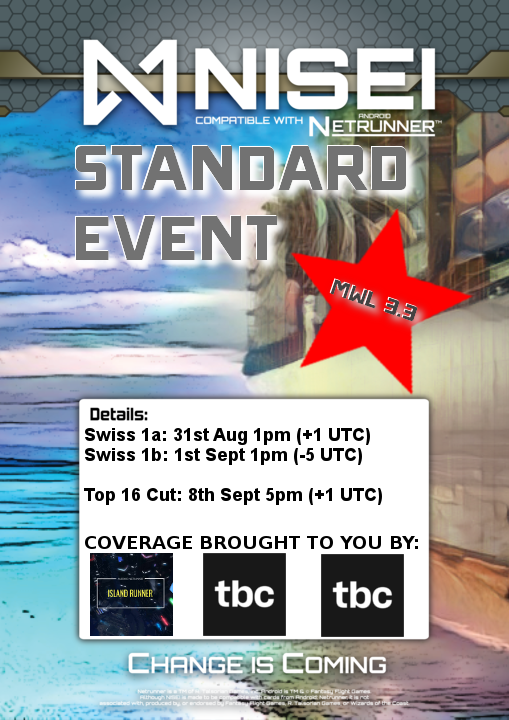 Time
There will be two parallel Swiss days on the first weekend, with the top 8 players from each day being seeded against each other in a top 16 double elimination on the Sunday of the following weekend.
Swiss A: 31st August 1pm UTC +1 (BST)
Swiss B: 1st September 1pm UTC -5 (CST)
Top 16 Cut: 8th September 5pm UTC +1 (BST)
To check timezones in your area we recommend using https://www.worldtimebuddy.com/.

Prizes
The prizes for this event are from the Q3 GNK Kit and are as follows:
Overall Final Placement:
1st: DreamNet Playmat, 1x 419, 1x Jinteki: RP, 3x Nisei MK II
2nd-4th(each): 1x 419, 1x Jinteki: RP, 3x Nisei MK II
5th – 6th(each):1x 419 or 1x Jinteki: RP (player's choice), and 3x Nisei MK II
7th – 8th(each): 3x Nisei MK II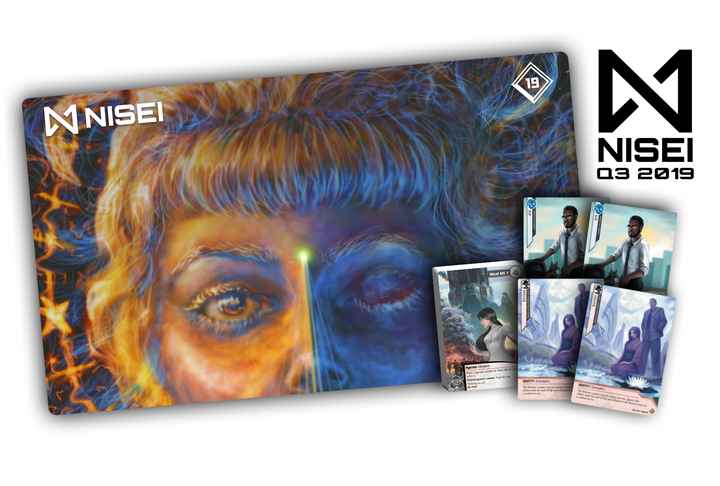 Each Swiss day will also have a raffle draw for 3x IP Block. To be eligible for the raffle draw, you simply have to finish playing all rounds of Swiss.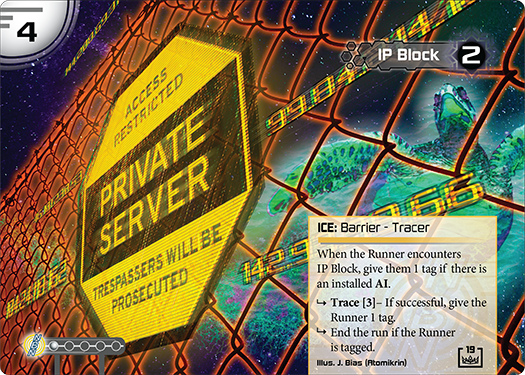 The event (as always) is completely free to play – if you would like to sign up, please fill in this form.
For those not playing, each of the three days will be streamed by various members of the community, who will be announced closer to the date.
If you have any questions please feel free to contact me on Slack @An Ordinary Hacker Girl, or through the NISEI Facebook/Twitter pages.
Hope to see many of you online, and as always, keep running, my friends!
– Aki