Hello Runners! More details on the 2019 NISEI Continental Championships coming in 3… 2… 1…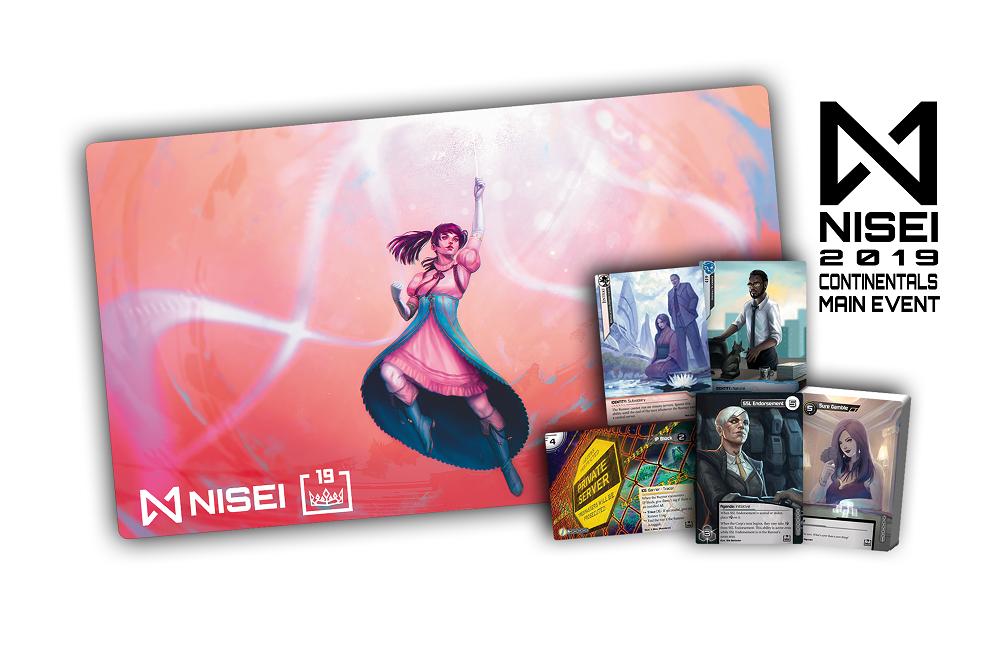 Players will have two chances to compete for these awesome prizes, first at the UK Games Expo in Birmingham, United Kingdom this June, and again in August at GenCon in Indianapolis, Indiana! Proceeds from these events will be donated to charity.
Every player will receive 3x Sure Gamble as a participation prize. Place in the top half on Day 1 to earn 3x IP Block. Top players will advance to Day 2 and win 3x SSL Endorsement via a standings-based cut – up to 64 players, depending on attendance. Top 32 will be receiving Plastic RP & 419. Survive until the Top 16 and win a Climactic Showdown Playmat and some side event prizes.
Just like at the World Championships, the winning player at each of these events will earn the Greatest Prize in Gaming – the chance to work with the design team on a unique card featuring their likeness, to be printed in a future NISEI expansion, as well as a first-round bye at the World Championships and the title of Continental Champion!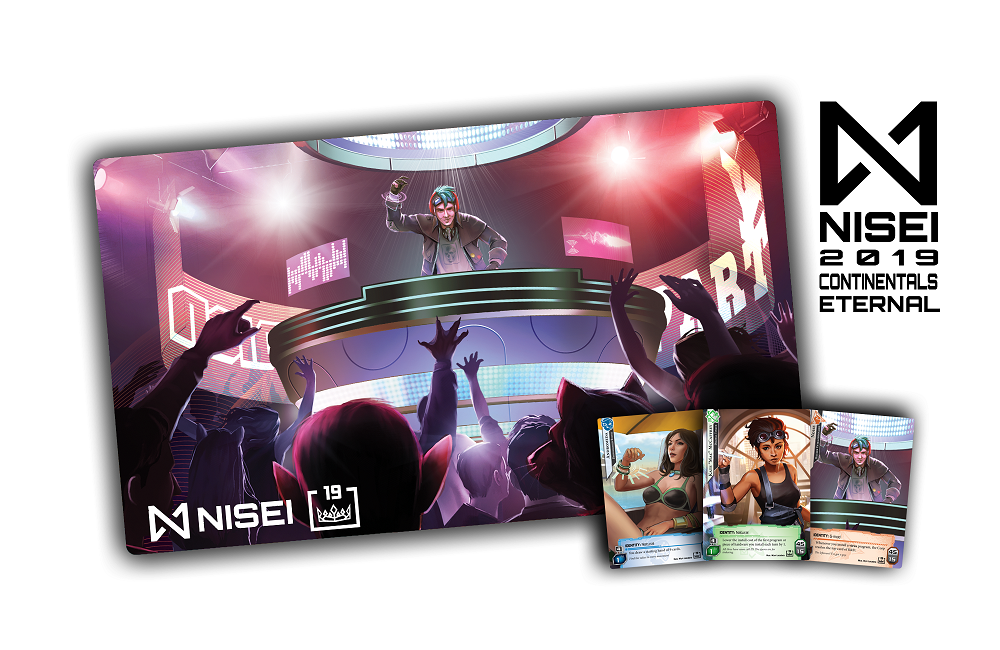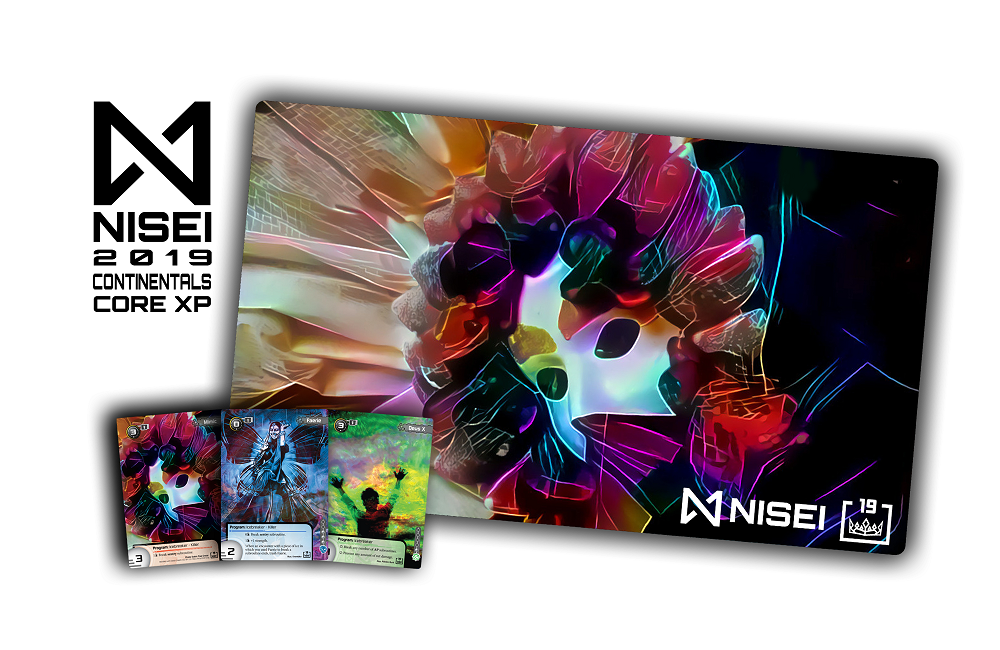 Even if you don't make it to Day 2 or the top cut, your Continentals experience is not over! All day, we will be running multiple pods of Eternal and Core Experience side events with more exclusive prize support! Sign-up sheets will be available at the judge's table throughout the weekend. Make sure to bring extra decks! Find the most recent legality information for these formats here.
Tickets for the UKGE event are on sale now, and you can read our previous announcement for a little more specifics on the European Championship! (To buy a ticket, click "return to bookings" to show the list of events, then add it to your cart from that page.) Attendance is currently capped at 64 – but this limit can be raised, especially if it sells out quickly, so don't wait until the last minute to get a ticket! Remember that you'll need a ticket to get into the convention at least Friday and Saturday.
GenCon specifics are still being finalized but we'll announce them as soon as they're final and tickets are on sale!