The 2022 organized play season has certainly been busy. We have seen the new Circuit Opener tournament series, online Continental Championships, our first in-person World Championship since 2019, as well as a growing number of events hosted by community tournament organizers. That busyness (and a certain pandemic) prevented us from releasing kits in Q2 and Q3 this year, but we are excited to be back with a new Organized Play release: the 2022 Q4 Game Night Kit!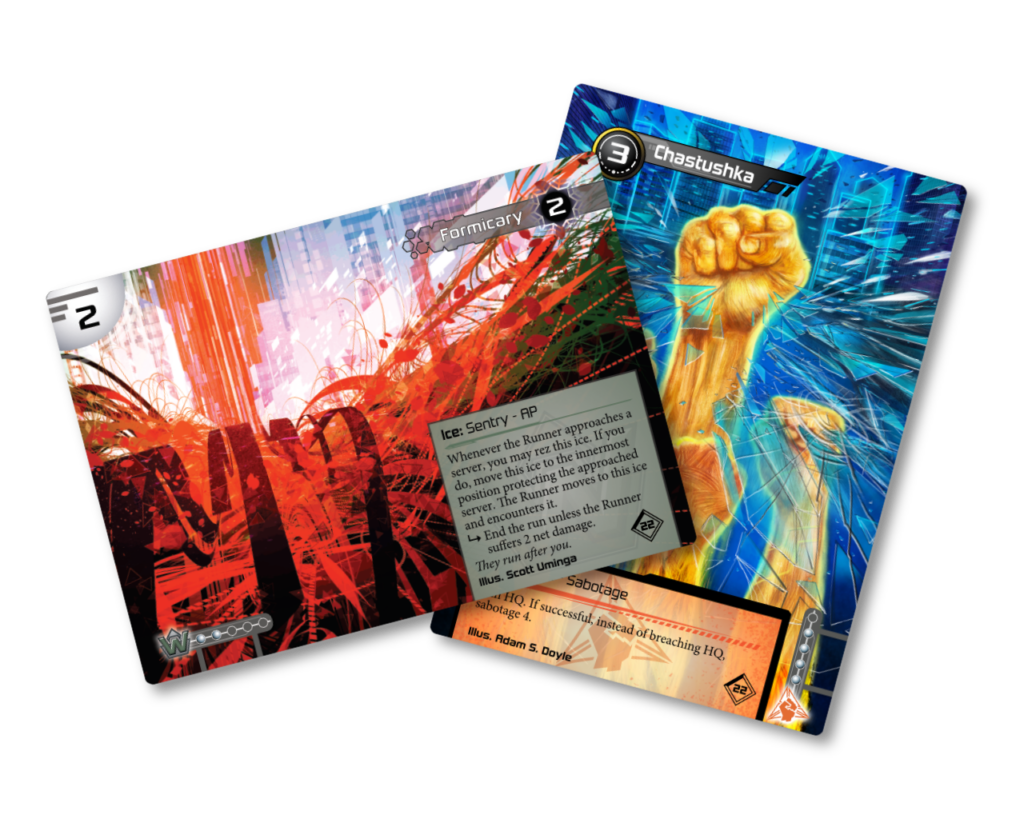 The 2022 Q4 Game Night Kit will be a print-on-demand kit containing:
Chastuska gets a full-art treatment that will please Anarchs in all formats, and Scott Uminga has given a fresh perspective on an alternate art Formicary, which has some neat synergies with Ob in decks like bblum's Top 8 Worlds list. We have also included 9 copies of the updated Mestnichestvo in standard frames.
You can buy a copy of the 2022 Q4 Game Night Kit on MakePlayingCards and DriveThruCards! Please check our Event Kits page for purchase links to this and other available prize kits.
Whether you are a player or tournament organizer, you should check out AlwaysBeRunning.net to find and advertise events, as well as the Null Signal Games Events Discord server, where Null Signal Games Organized Play members and veteran tournament organizers can help you run your events online.
Safety First, friends, and Always Be Running.