System Gateway is on the horizon, and we expect it will trigger a new surge of events needing prize support. Due to our COVID-19 policy, the last time we released any prize cards for Tournament Organisers to buy was nearly a year ago; we did not want to inadvertently encourage unsafe gatherings by providing prize support. However, the Netrunner community is resilient and adaptive, and over the last year, we have seen a pleasing number of online events.
We therefore felt it was important to refresh the prize pool, even if only for online events. Our COVID-19 policies remain the same: please, please, please put you and your players' safety first and run events online when possible.

Always Be Running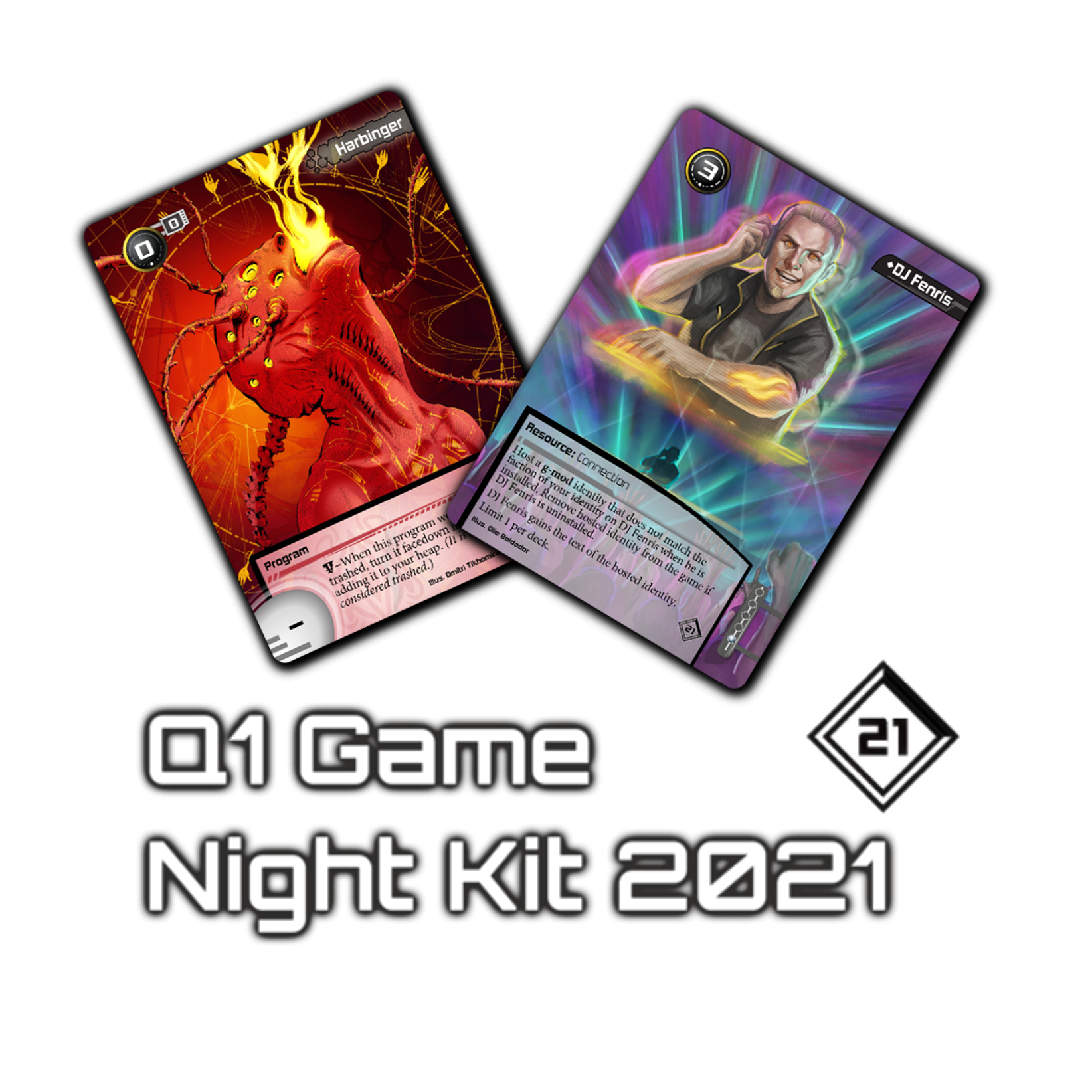 2021's first Game Night Kit features Harbinger, complete with updated rules text from Comprehensive Rules 1.4, as well DJ Fenris, a popular card that is in one of the hardest-to-find products of the game and has some nice new synergies with System Update 2021 and System Gateway.  Both cards are complete with stunning new art.
Each kit will be available from our print-on-demand partners this month and will contain:
6× DJ Fenris (Olie Boldador)
30× Harbinger (Dmitri Tikhomirov)
These kits have no set prize pattern, and Tournament Organisers are free to hand them out as they see fit.
Find the Truth
As we expect not everyone will want to jump into Standard for their first games, especially in events geared towards new players, we are also releasing a Startup prize kit, featuring full-bleed versions of two System Gateway neutral cards and four System Gateway IDs. These can be mixed with the above kit for Standard events, or used for System Gateway-only events. You could even use them for demo days!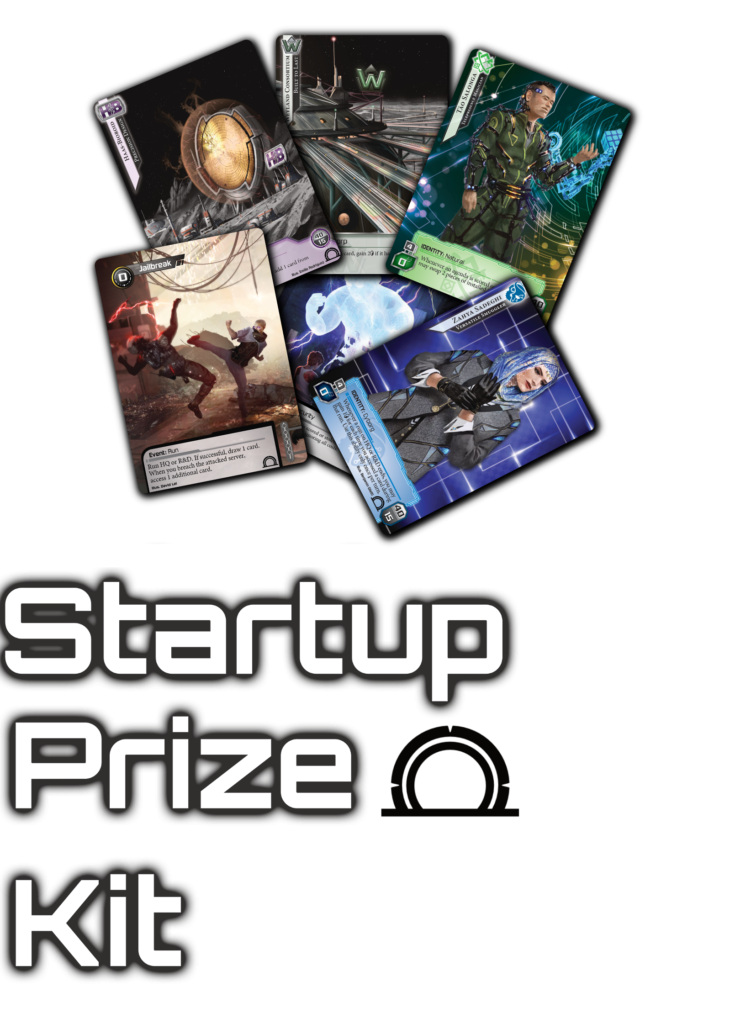 Each kit will be available from our print-on-demand partners this month and will contain:
3× Tāo Salonga/Zahya Sadeghi double-sided ID (Benjamin Giletti)
3× Haas-Bioroid: Precision Design/Weyland: Built to Last double-sided ID (Emilio Rodriguez)
15× Jailbreak (David Lei)
15× Send a Message (David Lei)
Neutralise All Threats
Store Championship season is also around this time. We have released this year's kit as print-on-demand as well; however, as Store Championship kits are meant for sanctioned events and have some rules associated with them, we felt it best to announce and explain it in its own article, found here.
Safety First
Whether you are a player or Tournament Organiser, you should check out AlwaysBeRunning.Net to find and advertise events, as well as the NISEI event Discord server, where NISEI Organised Play members and veteran TOs can help you run your events online.
Safety first, friends, and always be running.