Hello Runners!
Before we get into prize support, tickets for the World Championship are still available! If you plan on attending, please make sure you purchase a ticket before you arrive, if possible, to make sure that registration goes smoothly.
And here's what you've all been waiting for…
Main event
Participation: 3x Full-bleed Self-Modifying Code, 3x Alt-art Dirty Laundry, Uprising Full-bleed Booster Pack (3x each Mystic Maemi, Swift, Cybertrooper Talut, Megaprix Qualifier, La Costa Grid, Digital Rights Management, and Cayambe Grid)
Win 4 games: 3x Alt-art The Turning Wheel
Win 7 games: 3x Alt-art Biotic Labor
Top half: 4x Wooden tag/bad publicity tokens
Win 10 games (Qualify for Day 2): 3x Alt-art Oaktown Renovation
Top 32: Self-Modifying Code playmat
Top 16: 3x each foil Self-Modifying Code, Dirty Laundry, The Turning Wheel, Biotic Labor, and Oaktown Renovation
Top 8: Plastic Lat and plastic Az
Top 4: Foil Nisei Mk II
1st: Remastered Edition playmat, the title of World Champion, and the chance to design your own card!
There will also be additional prizes awarded to random participants each round!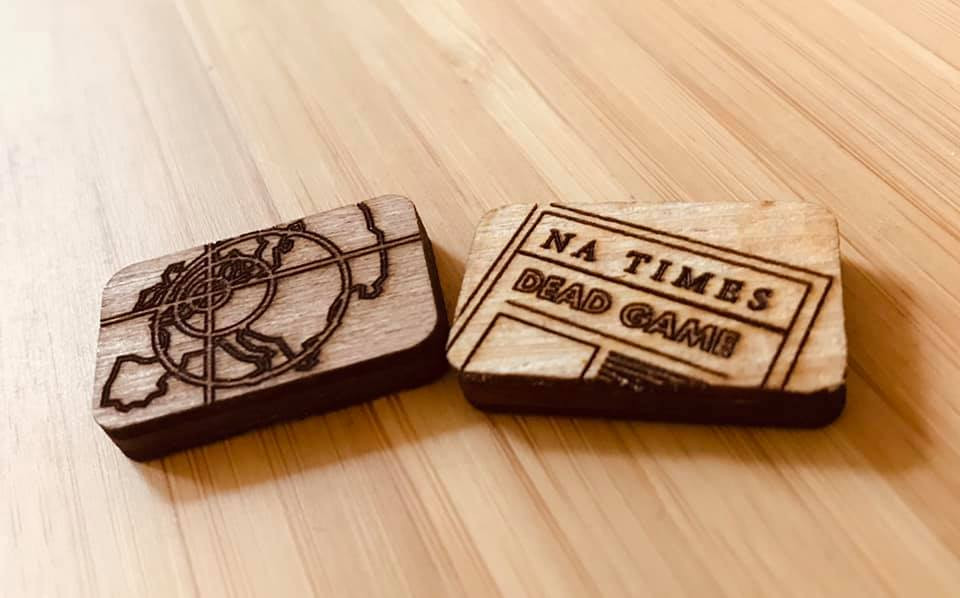 Crown of Lasers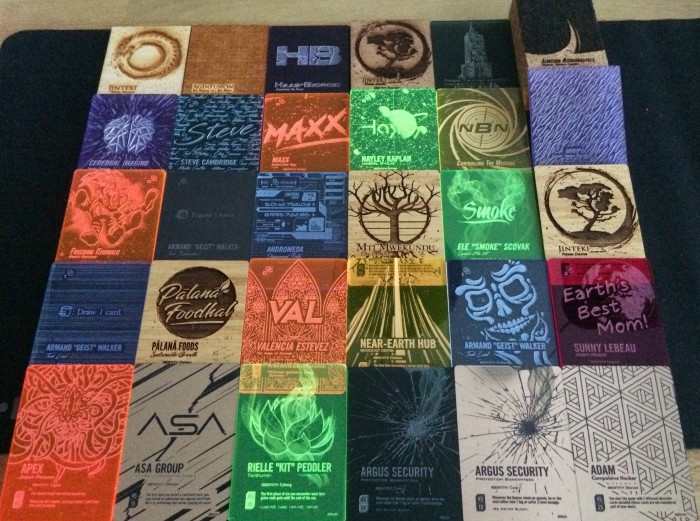 Participation: Lasered ID (one of the ones you are playing in the event)
Top 16 teams: 3x Secret full art
Top 4 teams: Choice of exclusive lasered ID on specialty material
Winning team: The title of "Crown of Lasers" and the chance to design their own lasered ID with Jakuza!
Plus more extra secret prizing on top.
Standard side events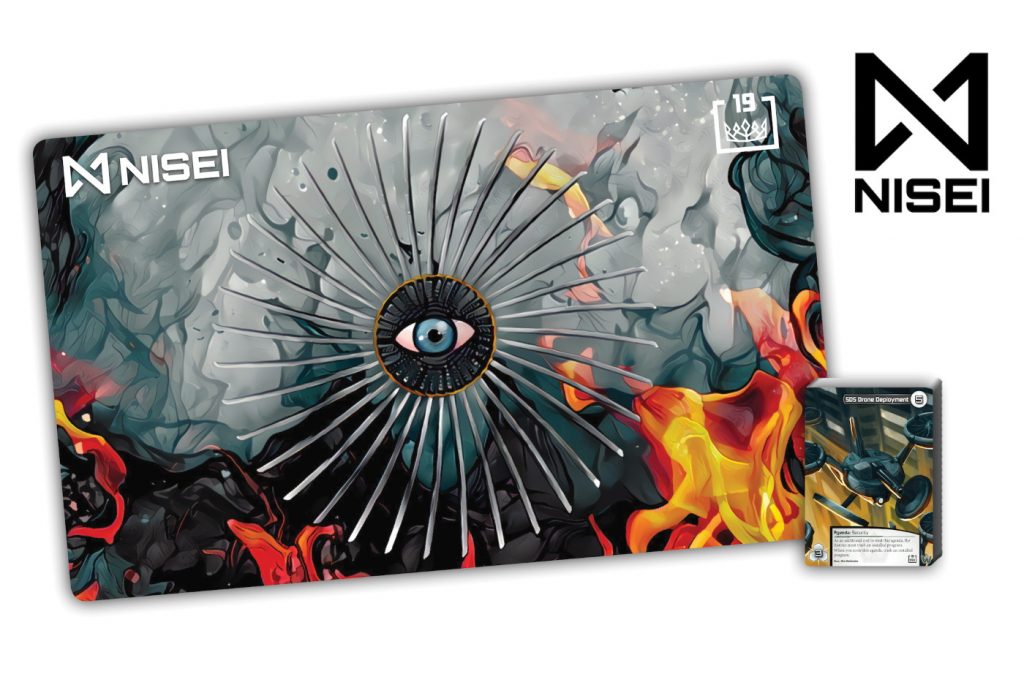 Participation: 3x full-bleed SDS Drone Deployment
1st: Saisentan playmat
Eternal side events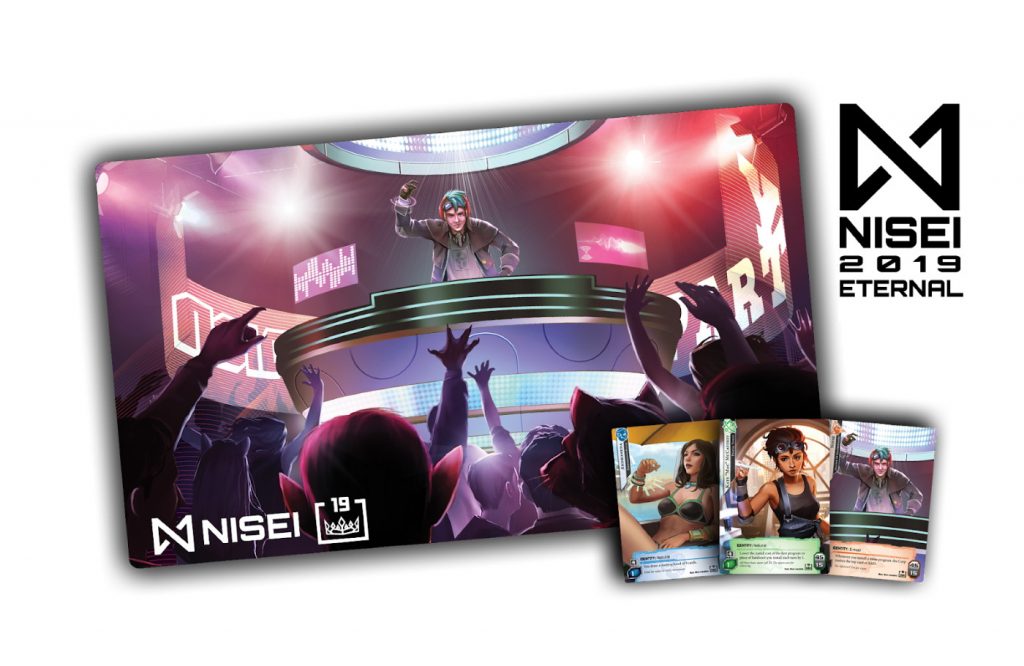 Participation: 1x each alt-art Noise, Andromeda, and Kate
1st: Noise/The Nihilist playmat
Core Experience (CoreXP) side events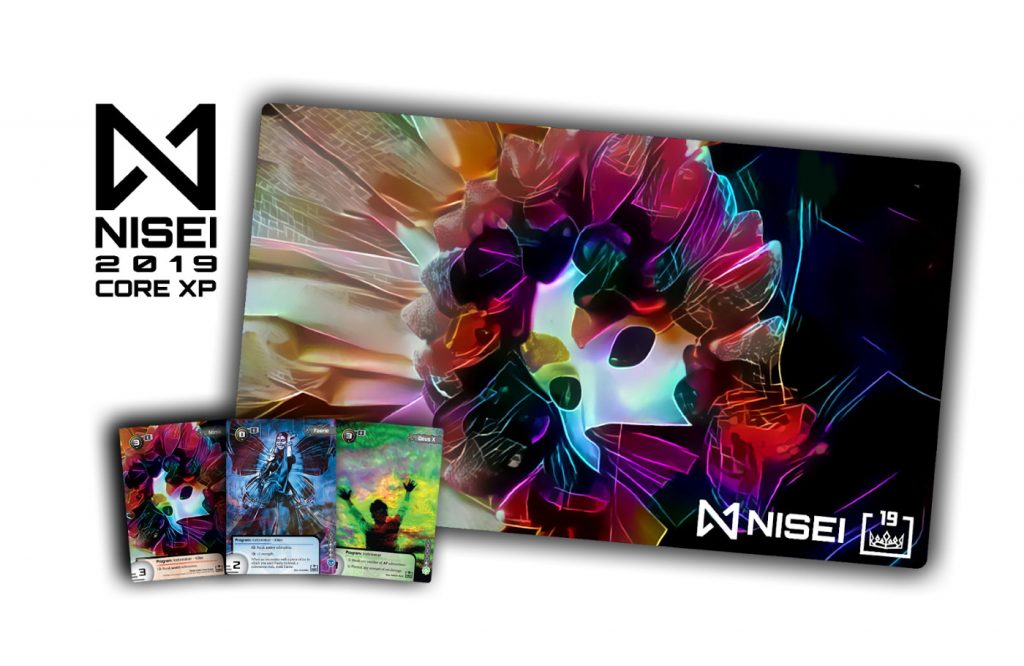 Participation: 3x each alt-art Mimic, Faerie, and Deus X
1st: Mimic playmat